China's Domestic Rare Earth Price – July 16, 2021
Details

Category: tungsten's News
Published on

Friday, 16 July 2021 11:38
China's domestic rare earth price mixed in the week ended on Friday July 16, 2021. Due to limited raw material production, slight increase in demand, and continuous emergence of favorable policy news, traders are more enthusiastic about entering the market than last week. However, due to insufficient support from bullish factors, transactions are hardly to be concluded.
In the light rare earth market, the prices of neodymium-praseodymium products have gone up and down. In addition to the increase in natural disasters such as mountain torrents and mudslides, which have a certain inhibitory effect on the production release of mining companies, the increase in inquiries from magnetic materials companies has also increased the awareness of suppliers to support prices. As one of the important consumer markets for neodymium iron boron magnets, China's new energy vehicles sold 256,000 in June, an increase of 17.6% month-on-month and a year-on-year increase of 139.3%.
In the medium and heavy rare earth market, Myanmar's export is restricted and domestic heavy rare earth mining is not much, and the "Rare Earth Regulations" is about to be promulgated. This is the main source of motivation for the increased desire of holders, but the consumption power of downstream users is not high, resulting in less room for product price increases.
In the terms of news: according to customs data, from January to June of 2021, China exported 23,825.7 tons of rare earths, with a cumulative export value of 1.94 billion yuan. Compared with January to June 2020, the export volume increased by 12.8% and the export value increased by 49.1%. Among them, in June, the country exported a total of 4,012.4 tons of rare earths, with an export value of 340 million yuan. Compared with June 2020, the export volume increased by 38.7% and the export value increased by 61.9%.
Prices of rare earth products on July 16, 2021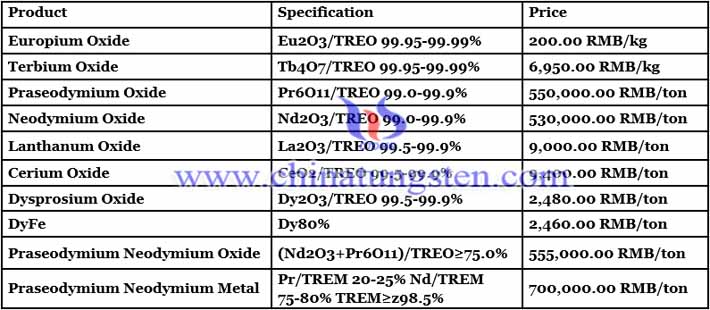 Picture of cerium oxide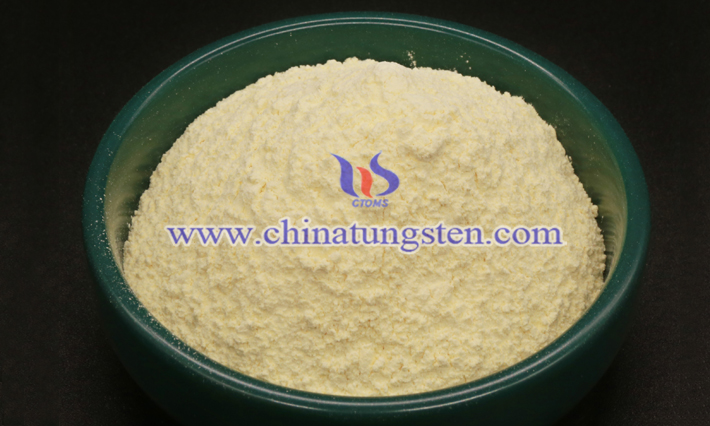 Follow our WeChat to know the latest tungsten price, information and market analysis.