China's Domestic Rare Earth Price – August 13, 2021
Details

Category: tungsten's News
Published on

Friday, 13 August 2021 17:25
China's domestic rare earth price fluctuated within a reasonable range as a whole in the week ended on Friday, August 13, 2021. Buyers and sellers were deadlocked, resulting in a general buying and selling atmosphere on the market.
From the supply side, the shortage of electricity in summer, the strengthening of the order of the rare earth industry, and the high temperature and heavy rain have greatly hindered the release of production capacity of rare earth mining enterprises, which in turn is conducive to the firming of product prices. Rise and this week's southern listing price remained the same as last week.
From the demand side, in the context of carbon neutrality, the rapid development of downstream industries such as new energy vehicles, new infrastructure, and wind power has increased the market's demand for rare earth functional materials, which is beneficial to the upward adjustment of product quotations. The current product prices are relatively high, and purchasers basically maintain rational consumption. In addition, the general rise in container prices in the first half of this year and higher freight rates in the second half of the year following the recovery of the global economy are also reasons for the low willingness of suppliers to make price changes.
Prices of rare earth products on August 13, 2021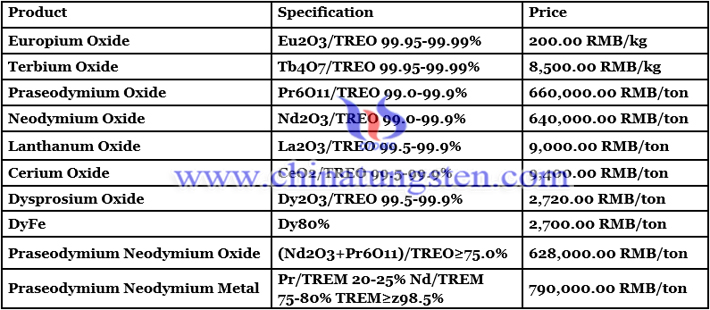 Picture of lanthanum metal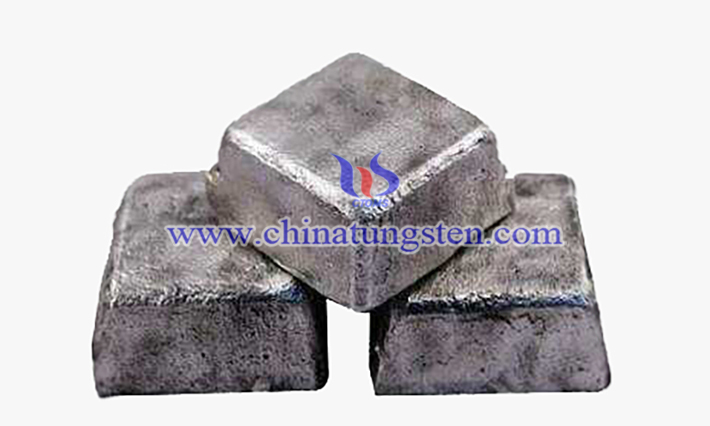 Follow our WeChat to know the latest tungsten price, information and market analysis.