China's Domestic Rare Earth Market – Aug. 6, 2021
Details

Category: tungsten's News
Published on

Friday, 06 August 2021 16:51
China's domestic rare earth market showed an overall high-level adjustment pattern in the week ended on Friday, August 06, 2021. At the beginning of the week, the prices of neodymium, dysprosium and terbium products increased significantly, and the prices of some products have exceeded the prices of the first quarter.
However, due to the insufficient consumption power of downstream users, the prices of products are difficult to rise again. At present, the price of neodymium praseodymium oxide is about 625,000 yuan/ton, the price of neodymium praseodymium oxide is about 780,000 yuan/ton, the price of terbium oxide is about 8,700 yuan/kg, and the price of dysprosium oxide is about 2,720,000 yuan/ton.
From the demand side, the global new energy vehicles have entered the market-driven era and the rapid growth of wind power, inverter air conditioners, energy-saving elevators, consumer electronics and other industries are the main reasons for the increase in the market's use of rare earth praseodymium and neodymium. The industry predicts that the demand CAGR for neodymium praseodymium oxide is expected to reach 13.6% in the next five years.
From the perspective of supply, the supply of neodymium praseodymium and terbium dysprosium products is relatively rigid, and the increase in the next 3 to 5 years will be limited. One is the implementation of strict domestic quota control; the other is that overseas mining companies such as the United States, Australia and Myanmar are difficult to expand their production further because they are currently close to full production.
In the news: According to the statistics of the China Association of Automobile Manufacturers, the cumulative sales of the automobile industry are estimated to be 14.71 million units from January to July 2021.
Prices of rare earth products on Aug. 6, 2021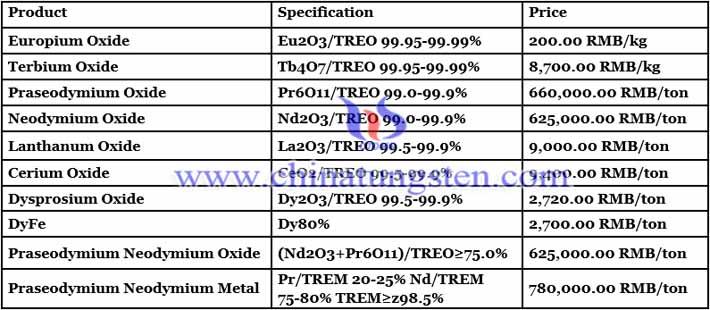 Picture of cerium oxide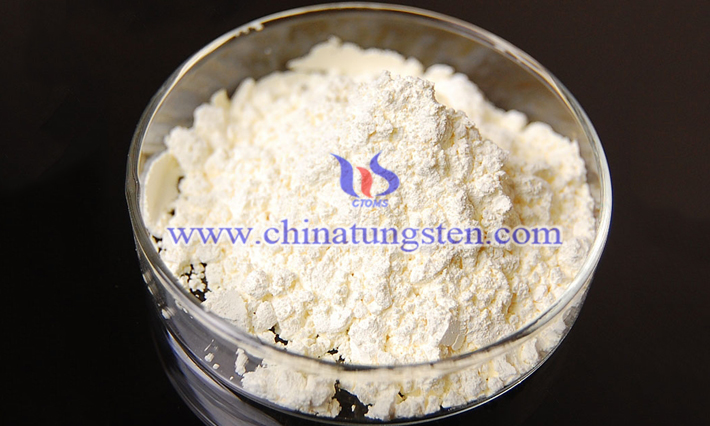 Follow our WeChat to know the latest tungsten price, information and market analysis.