China Rare Earth Price – September 17, 2021
Details

Category: tungsten's News
Published on

Friday, 17 September 2021 16:40
China's domestic rare earth price remained strong in the week ended on Friday, September 17, 2021 with the increase of downstream users' inquiries and purchases and the slight increase in the selling prices of mainstream products. However, due to the fact that there are still many uncertain factors in the market, the industry has divergent views on the market outlook.
The light rare earth market was mixed on the whole. At the beginning of the week, the price of neodymium praseodymium rose due to the limited stock of raw materials and the price increase of heavy rare earth products, but stabilized near the weekend due to the lack of consumption capacity of separation companies and magnetic materials companies.
In the medium and heavy rare earth market, the supply side is strongly supported. In addition to the restrictions on the export of rare earth mines in Myanmar and other countries, the strengthening of environmental protection crackdowns, poor weather conditions and power shortages have greatly affected rare earth mining companies. The release of production capacity in turn prompted a rebound in dysprosium and terbium products whose prices fell sharply in August.
Prices of rare earth products on September 17, 2021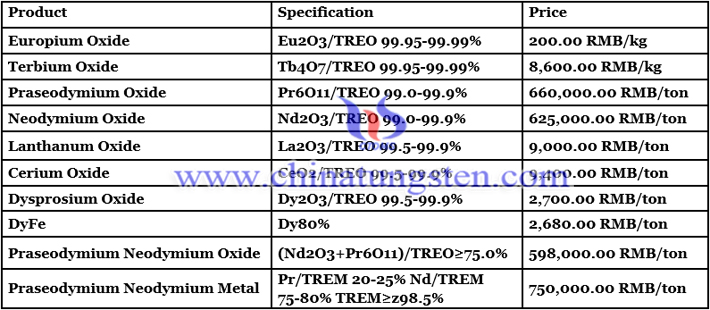 Picture of praseodymium oxide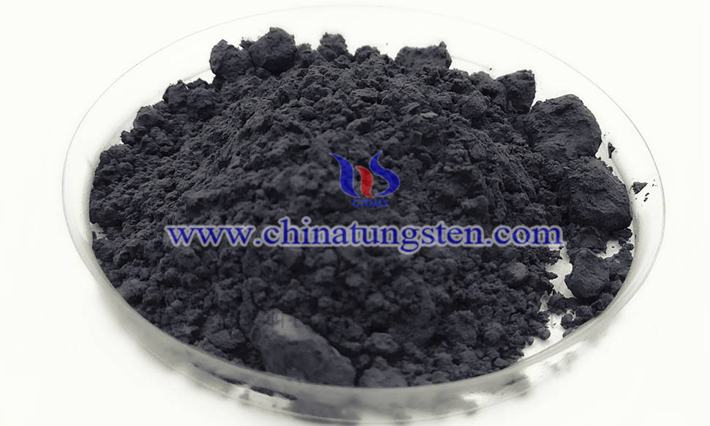 Follow our WeChat to know the latest tungsten price, information and market analysis.