China Rare Earth Price – June 4, 2021
Details

Category: tungsten's News
Published on

Friday, 04 June 2021 18:56
China rare earth price declined slightly on the whole in the week ended on Friday, June 04, 2021 owing to weak demand and low trading activity in the market.
Downstream manufacturing industries such as new energy vehicles, wind power, inverter air conditioners, and smart electrical appliances performed well. Although there is a large demand for rare earth functional materials, it is still difficult to eliminate the current magnetic material companies' resistance to high-level sources of supply, which makes it difficult to increase product prices.
As of the end of April 2021, China's offshore wind power grid capacity reached 10.42 million kilowatts. From January to April this year, China's offshore wind power generation was 9.94 billion kWh, accounting for 0.39% of the country's power generation. According to industry statistics, the average annual utilization hours of offshore wind power in my country is about 2500 hours, which is about 500 hours higher than the average annual utilization hours of onshore wind power.
Prices of rare earth products on June 4, 2021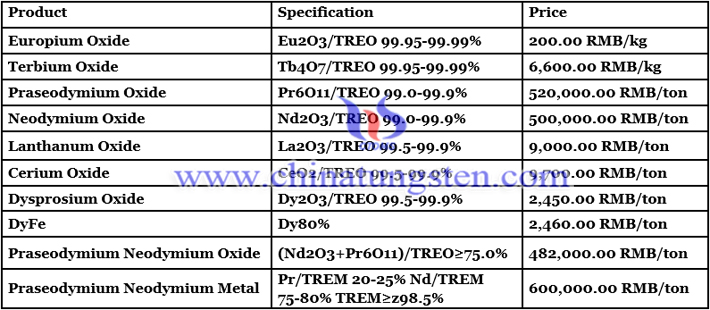 Picture of cerium oxide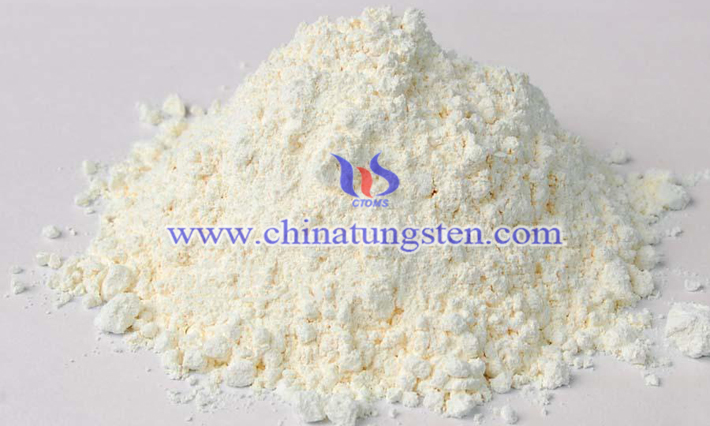 Follow our WeChat to know the latest tungsten price, information and market analysis.