China Rare Earth Market – June 25, 2021
Details

Category: tungsten's News
Published on

Friday, 25 June 2021 18:32
China rare earth market showed a mixed pattern in the week ended on Friday, June 25, 2021. With the global economic situation still complicated and severe, the fundamentals of weak supply and demand were difficult to change. Buyers and sellers were cautious and wait-and-see when entering the market.
In terms of negative factors, first, the sales volume of many downstream products such as automobiles, mobile phones, excavators, air conditioners, etc. has declined, which has greatly reduced the market's demand for rare earth functional materials, which is not conducive to increasing the volume of rare earth products; second, except for overseas In addition to the severe epidemic in most countries, the effect of epidemic prevention and control in some domestic provinces, such as Guangdong, is not very optimistic, which will more or less affect the operation of the rare earth market.
From the perspective of favorable factors, first, under the situation of optimistic global economic recovery and good prospects for the development of emerging industries, many countries have huge demand for rare earths. Therefore, in the long run, the rare earth market is more likely to turn for the better; second, with the strengthening of environmental protection crackdowns and the impact of high temperature and heavy rain, domestic rare earth mining companies have limited production capacity release, which has eased the overall pressure on the market to accumulate inventory.
Prices of rare earth products on June 25, 2021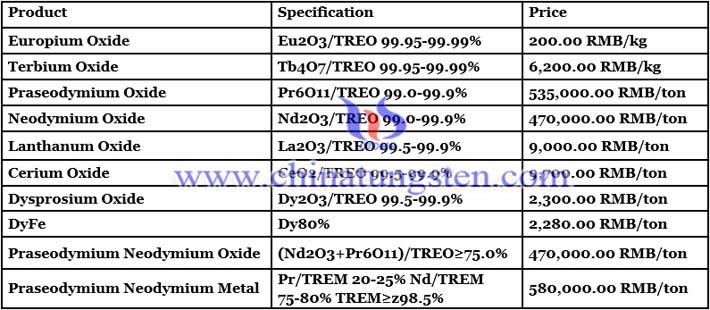 Picture of europium oxide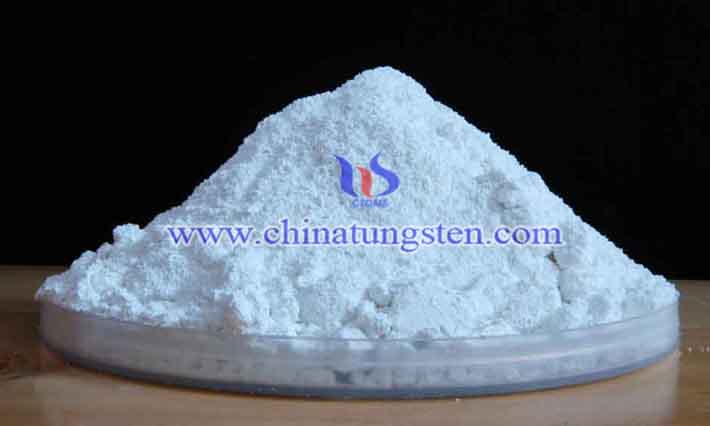 Follow our WeChat to know the latest tungsten price, information and market analysis.