China Rare Earth Market – July 23, 2021
Details

Category: tungsten's News
Published on

Friday, 23 July 2021 17:56
China rare earth market showed a mixed pattern in the week ended on Friday, July 23, 2021. At the beginning of the week, supported by favorable policies and supply, the prices of mainstream light and heavy rare earth products were adjusted upwards. However, the prices of some products rebounded towards the weekend. This was mainly because Insufficient follow-up of downstream demand.
From a policy perspective, the upcoming announcement of the Rare Earth Regulations and the launch of the New Deal in Baotou are one of the sources of energy for the recent rising prices of rare earths; in addition, favorable policies for downstream industries such as new energy vehicles, new infrastructure, and 5G mobile phones have been introduced, helping the rare earth market heat up.
On the supply side, factors such as power rationing, environmental protection, overhauls, and heavy rains have largely restricted the release of rare earth mining companies' production capacity, which has helped raise the price of rare earths. The third round of the epidemic in Myanmar has intensified and restrictions on exports are the result. One of the reasons for the slow growth of my country's heavy rare earth product inventory.
On the demand side, most downstream companies basically maintain rigid demand. However, in the medium and long term, the development of emerging markets is expected to improve. In the future, the demand for rare earths is expected to be in short supply.
Prices of rare earth products on July 23, 2021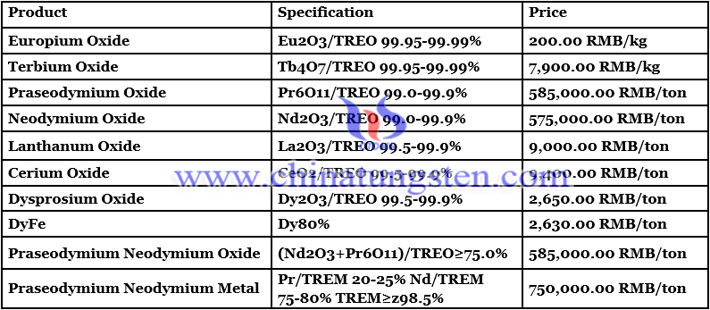 Picture of cerium oxide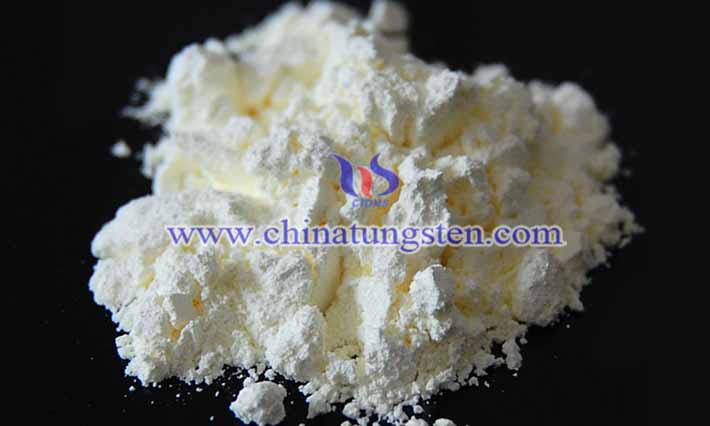 Follow our WeChat to know the latest tungsten price, information and market analysis.