Cerium Oxide Price – June 3, 2021
Details

Category: tungsten's News
Published on

Thursday, 03 June 2021 19:34
Rare earth market quotation in China: terbium oxide and praseodymium neodymium oxide prices decline slightly while cerium oxide price is unchanged from the previous trading day on June 3, 2021.
In the light rare earth market, there is an awkward dilemma in the market. The downstream users enter the market with a cautious mentality. However, supported by the prices of raw materials, suppliers have a strong quotation mentality, which makes it difficult to increase the volume of transactions; in the medium and heavy rare earth market, the poor market conditions and the low enthusiasm of downstream separation companies and magnetic material companies to replenish goods are the main reasons for the rational reduction of the quotations of the holders. The current price of terbium oxide has dropped to about 6,600 yuan/kg
The listed prices of Southern Rare Earth mixed this week. Among them, gadolinium oxide price was 185,000-190,000 yuan/ton, which was increased by 20,000 yuan/ton from the previous month; terbium oxide price was 6.6-6.7 million yuan/ton, which was increased by 100,000 yuan/ton from the previous month; and dysprosium oxide was 240, 000 yuan/ton.
Prices of rare earth products on June 3, 2021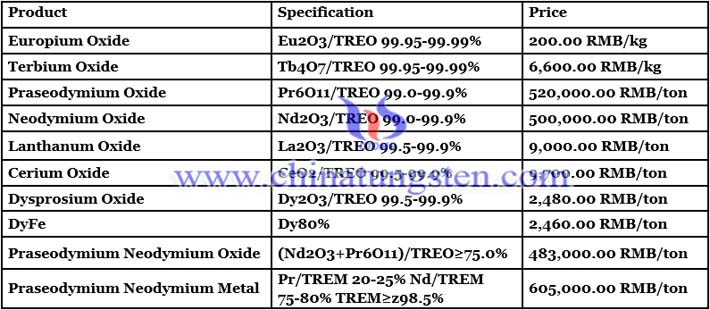 Picture of cerium oxide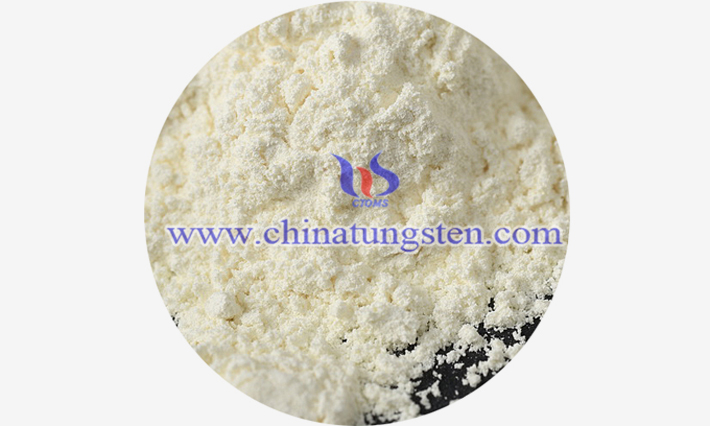 Follow our WeChat to know the latest tungsten price, information and market analysis.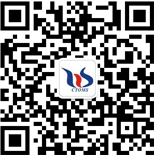 Link to this article:Cerium Oxide Price - June 3, 2021
Reprint Statement: If there are no special instructions, all articles on this site are original. Please indicate the source for reprinting:Tungusten,Thanks!^^