Australian Companies Urge to Build Rare Earth Supply Chain
Details

Category: tungsten's News
Published on

Saturday, 24 July 2021 17:13
An Australian think tank warned that China uses its near-monopoly trade in rare earth as a "weapon" against competitors. Jeffrey Wilson, director of research at the Perth USAsia Center, said that China's dominance allows it to use other countries to reduce emissions and even equip national defense forces.
Two years ago, the US Consul General in Perth, David Gainer, visited a rare-earth mine near Laverton in Western Australia a few days after taking office. This senior American diplomat in WA received the mission to fly to the remote desert of the state for the first time, which fully demonstrated the importance of this little-known mineral to the world's superpowers. The episode also brings into sharp focus the central nature of rare earths to the economy of the 21st century.
So, what are rare earth elements (REEs) and why are they the subject of increasingly fierce competition between the United States and its allies and China?
Dr. Wilson said REEs were relatively abundant and the name was a misnomer. He said their rarity is that their availability is concentrated enough to allow mining on a commercial scale.
Dr. Wilson said there are about 15 minerals that make up the stability of REEs, and they are used in technologies ranging from wind turbines and electric cars to smartphones and military hardware. He pointed out that China currently dominates world supply, accounting for 70% to 80% of global production.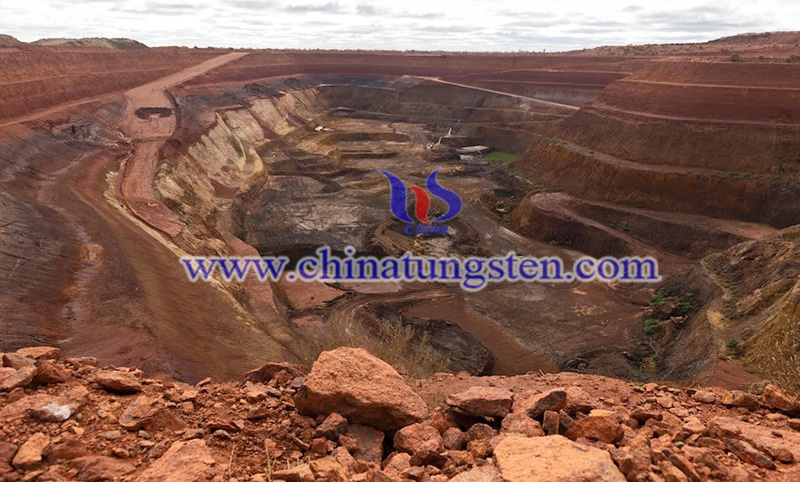 "China's monopoly on these technology-critical minerals makes it a truly powerful economic weapon, indeed, it has cut off the supply of REEs to Japan in 2010. Of late, a load of threats believe that supplies to the United States may be cut off in the future," said Dr. Wilson.
According to Dr. Wilson, China's leading position in the field of rare earths is due to subsidies to companies that mine and process REEs. On top of this, he claimed that China's environmental standards are much lower than those of developed countries, so processing costs are much lower than in other places.
"The production of REEs is very challenging. It is not like the classic mining industry that we are familiar within Australia. The extraction process requires a deeper chemical treatment in the process of hydrometallurgy, which means that the establishment of a new project requires large efforts and the technology is very complicated and expensive." Dr. Wilson continued.
Amanda Lacaze, CEO of Australian rare earth supplier Lynas, described the competitive environment between Chinese producers and the rest of the world as " legendarily unlevel."
Lynas owns the Mount Weld mine near Laverton in WA and is the only major REE supplier outside of China. It recently won a $30.4 million tender from the U.S. Department of Defense to build a test processing plant in Texas.
Ms Lacaze said that Australia is likely to become China's main competitor, thanks to its huge rare earth reserves and expertise as a world leader in mining and resources.
But she said that unless the highest level of government is willing to help companies compete with China on cost, the country's potential may not be realized. The way to succeed in Australia may require some government intervention or support.
To push this process, Australian Lynas is seeking to develop a cracking and leaching plant at the Kalgoorlie mining center, about 600 kilometers east of Perth, as the company seeks to repatriate some of its operations in Malaysia.