Aluminum-Parts Surface Treatment Cleaning Steps
---
After the oxidation of aluminum, the original physical shape cannot be restored. Because the oxidation reaction that occurs is intermolecular, the metal bond interactions between them cannot be recovered, and they can only be reduced to the furnace.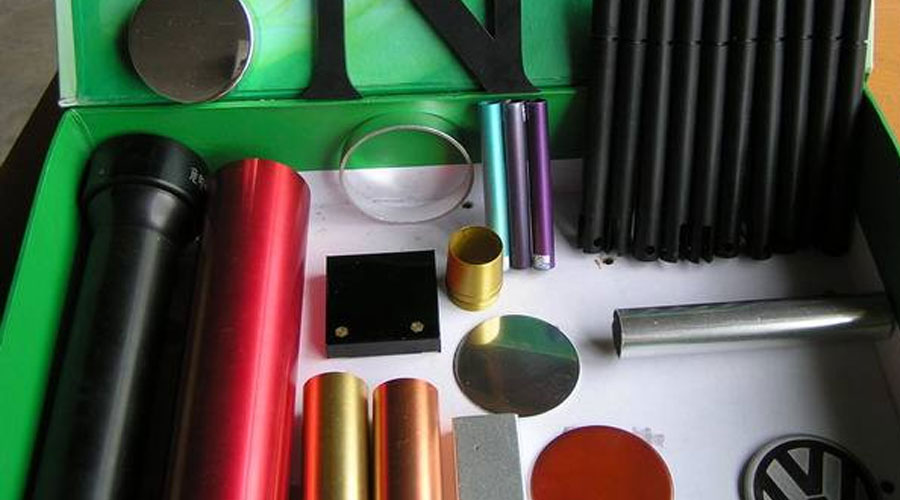 Aluminum-Parts Surface Treatment Cleaning Steps
Cleaning steps for aluminum surface oxidation treatment
A. Water after degreasing (degreasing) of aluminum surface treatment: MIL-A-8625 should be washed twice. The purpose of aluminum oxidation coloring is to clean the remaining chemical solution (or acid or alkali). For solvent-based emulsifiers, cleaning is more important.) Or oil. Prevent the liquid from being brought into the subsequent bath, affect the stability of the bath, and prevent the product from being contaminated with oil to produce defective products. The two water washings can be used without overflow, and can be replaced regularly according to the workload.
B. Washing after alkaline etching: at least three washings are required. The purpose is to wash away the sticky alkaline etching tank liquid film remaining on the surface of the aluminum material after alkali etching. Because it is relatively difficult to clean, it is recommended that the water in a sink should be replaced as little as possible to ensure a certain temperature and alkalinity, which is good for cleaning products . If there are conditions in the next two water tanks, you can increase the stirring effect for better. The two water washings can be used without overflow, and can be replaced regularly according to the workload.
C. Water washing after chemical (electrolytic) polishing: it is sufficient to have two water washings. The purpose of aluminum oxidation coloring is to wash off the sticky chemical spraying liquid on the surface of aluminum. . The second tank can be cleaned with circulating flowing water for better results. (After electrolysis, the membrane removal process needs to be increased and then washed twice)
Aluminum oxide treated matte fabric profile: matte aluminum profile avoids the shortcomings of bright aluminum alloy profiles in building decoration under certain circumstances and conditions, which will cause light interference. Its surface is as delicate and delicate as brocade, which is very popular in the market Favored, but the existing frosted materials must overcome the unevenness of the sand particles on the surface, and can see the lack of pattern.
Link to this article: Aluminum-Parts Surface Treatment Cleaning Steps
Reprint Statement: If there are no special instructions, all articles on this site are original. Please indicate the source for reprinting:https://www.cncmachiningptj.com/,thanks!
---
PTJ® provides a full range of Custom Precision cnc machining china services.ISO 9001:2015 &AS-9100 certified. 3, 4 and 5-axis rapid precision CNC machining services including milling, turning to customer specifications,Capable of metal & plastic machined parts with +/-0.005 mm tolerance.Secondary services include CNC and conventional grinding, drilling,die casting,sheet metal and stamping.Providing prototypes, full production runs, technical support and full inspection.Serves the automotive, aerospace, mold&fixture,led lighting,medical,bicycle, and consumer electronics industries. On-time delivery.Tell us a little about your project's budget and expected delivery time. We will strategize with you to provide the most cost-effective services to help you reach your target,Welcome to Contact us (

[email protected]

) directly for your new project.