When founder Scott Crump invented Fused Deposition Modeling (FDM), he was looking for "a simple way to make a toy frog for his daughter." In 1988, he applied for a patent for a hot glue gun under CNC control, which has since become one of the pillars of the 3D printing industry.
The FDM patent expired in 2009. This allowed companies such as Prusa and Ultimaker to develop competitive 3D printers, although no one called their technology "FDM". The name is still a trademark, and people who do not distribute Stratasys business cards often refer to the technology as FFF (Fused Filament Manufacturing) or filament.
Stop stitch
Unlike Stratasys, few FFF printer manufacturers provide ultra-large equipment to produce larger 3D printed objects. This is done by BigRep in Berlin.
Frank Marangell, president of BigRep America Inc. in Wilmington, Massachusetts, cited many advantages of large-format FFF machines. The most important of these is the ability to build integral parts.
The company's largest machine has a 1-meter-long construction chamber. "This allows manufacturers to print larger parts as a single part, rather than gluing and pinning multiple smaller parts together. It also provides greater flexibility." Marangell said. "For example, as with small machines, there are fewer restrictions on part orientation during the build process. This makes it easier to print key part features in the vertical or Z axis, thus providing higher accuracy."
Marangell said the equipment has been used by furniture manufacturers, construction companies, toy manufacturers and the automotive industry for printing prototypes of grilles and dashboards, as well as fixtures and fixtures on the factory floor.
Owning a large machine does not mean that the manufacturer is limited to printing large parts. Marangell pointed out that many customers are using BigRep machines with 1,600 square inches of equipment. The printing bed is 15 to 20 times larger than most FFF machine beds. They can print the entire production process of smaller parts in one part, and then convert them into machines to print large parts as needed.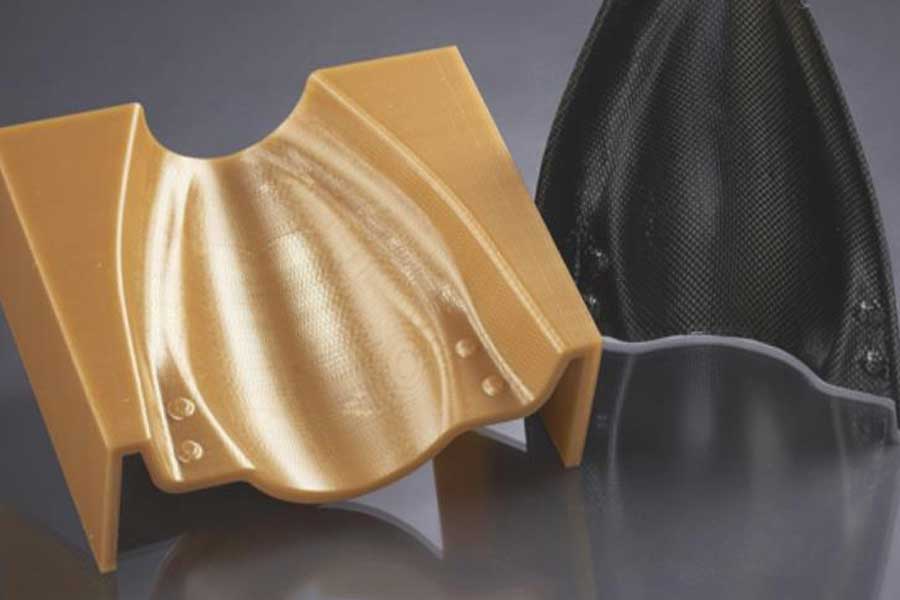 Big constraints
Critics of FFF machines (whether small, medium or large format printers) say that the technology has several flaws. Historically, delamination has always been a problem with FFF equipment, and the resolution and accuracy are usually not enough to achieve fine details, especially as the size of parts and machinery increases.
In addition, the spool size may be limited when producing large workpieces. If there is no way to detect the empty material spool, automatically stop the construction until the spool is replaced, and then take the paper at the position where the previous spool stopped, it may leave the user scrapped parts and waste a lot of production time when the machine is printing. .
Marangell said that industrial FFF printers have solved these problems. BigRep and the highly competitive large format printers have automatic spool management, sensor-based process monitoring, multi-roll and large-reel functions, and different nozzle sizes to print fine details or maximize deposition rates.
Clever manufacturing
François Guilbault, president of Solaxis Ingenious Manufacturing Inc., Bromont, Quebec, has extensive experience in large-format printing. The 10-person Solaxis team operates two Fortus 400mc and seven F900 Gen III FDM printers from Stratasys. The latter is manufactured with dimensions of 914 x 609 x 914 mm.
Guilbault explained that Solaxis was founded in 2010 and serves various industries. The aviation industry is among the best because of its proximity to Bombardier Aerospace in Montreal, but the company also prints parts for manufacturers of air quality and industrial equipment.
Notable items include a 28 x 28 x 12 mm thermoforming mold made of PEKK, as well as flooring and other parts for recreational vehicles (RV), some of which are too large and must be spliced together at multiple points . Nearly two-thirds of the items printed by the company are end-use parts; the rest are functional prototypes or special tools.
Guilbault pointed out that correct splicing is not something that must be avoided, and the technology used for splicing is similar to that found in body repair shops. In the RV floor example, the joint is stronger than the surrounding material. He added that sometimes it is much faster to print parts and then assemble them.
Guilbault said: "Larger parts may experience warpage and overheating, especially on high-temperature materials (such as PEKK and Ultem)." "Recent advances in hardware have helped avoid these problems, but construction strategies Also played a role."
Strategies also play a role when 3D printing nylon and other moisture-sensitive materials. In these applications, it is essential that the air in the building room must be kept dry.
"That said, good equipment is obviously important, but the success of large-format printing largely depends on your part design skills and the ability to predict any potential problem areas," Gilbert said.
Link to this article: The larger the build volume of the 3D printer, the greater the chance of building a whole object
Reprint Statement: If there are no special instructions, all articles on this site are original. Please indicate the source for reprinting:https://www.cncmachiningptj.com/,thanks!
---
3, 4 and 5-axis precision CNC machining services for aluminum machining, beryllium, carbon steel, magnesium, titanium machining, Inconel, platinum, superalloy, acetal, polycarbonate, fiberglass, graphite and wood. Capable of machining parts up to 98 in. turning dia. and +/-0.001 in. straightness tolerance. Processes include milling, turning, drilling, boring, threading, tapping, forming, knurling, counterboring, countersinking, reaming and laser cutting. Secondary services such as assembly, centerless grinding, heat treating, plating and welding. Prototype and low to high volume production offered with maximum 50,000 units. Suitable for fluid power, pneumatics, hydraulics and valve applications. Serves the aerospace, aircraft, military, medical and defense industries.PTJ will strategize with you to provide the most cost-effective services to help you reach your target,Welcome to Contact us (

[email protected]

) directly for your new project.