Since November last year, the rapid rise in the price of raw material calcium carbide and the boost in demand for construction materials have driven the price of PVC to rise significantly, and the price is expected to remain high in the future.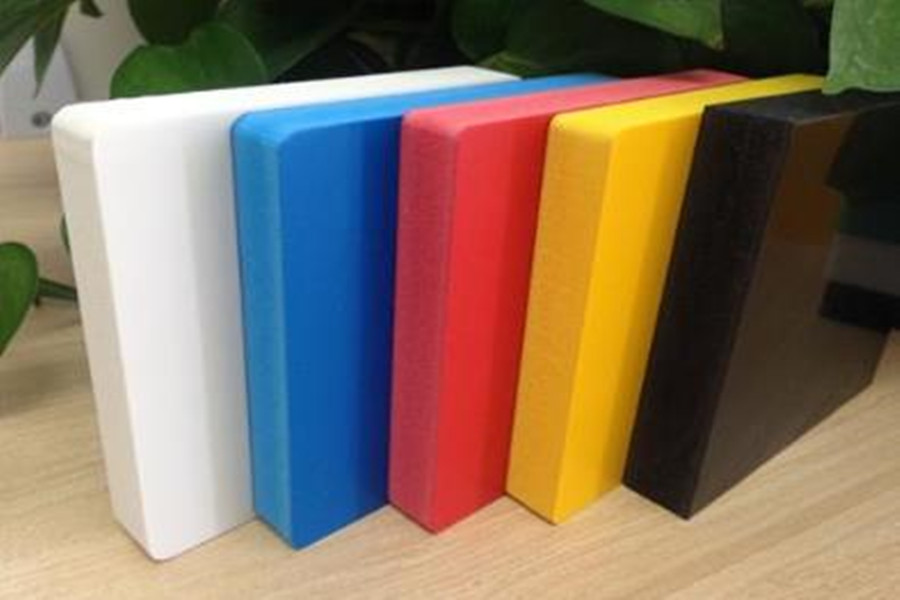 "In an interview with the "Securities Daily" reporter, Bai Juntian, an analyst in the chemical industry of Chuancai Securities, said that because PVC production consumes a lot of electricity and has relatively serious pollution, most of it is produced in the western region. Since the fourth quarter of 2020, PVC The performance of production enterprises has improved significantly, including Zhongtai Chemical, Xinjinlu, Sanyou Chemical and other enterprises.
Non-net profit deduction in 2020 is expected to grow 19.33% year-on-year to 69.05%
As a veteran listed company focusing on the chlor-alkali chemical industry for more than 50 years, Xinjin Road is mainly engaged in the production and operation of chlor-alkali chemicals, calcium carbide, and PVC soft products, as well as warehousing, logistics and other operations and transportation businesses. According to the company's 2020 performance forecast, Xinjin Road expects to achieve a net profit of 60 million to 85 million yuan attributable to shareholders of listed companies from January to December 2020 after deducting non-recurring gains and losses, a year-on-year increase of 19.33% to 69.05% . According to the reporter's rough calculation, in the fourth quarter of 2020, Xinjin Road is expected to achieve a non-net profit of 21.333 million yuan to 46.333 million yuan, a significant increase in performance.
In its 2020 performance forecast, Xinjinlu stated that on the one hand, the company seized market opportunities in stages and took advantage of the favorable opportunity for the rise in the sales price of polyvinyl chloride (PVC), its leading product in the fourth quarter, to increase product sales and increase sales profits; On the one hand, by strengthening business management and control and strengthening cost control, the production and sales of leading products increased over the same period of the previous year, which improved the company's operating performance.
The industry is optimistic about the PVC market
According to data from Oriental Fortune Chioce, the reporter noticed that between the opening of the stock market after the Spring Festival in 2020 and March 16th, the stock price of Xinjin Road has risen by 15.42%.
It is reported that as one of the five general-purpose resins, PVC resin is my country's first and the world's second-largest general-purpose synthetic resin material. It has become one of the most widely used plastics in the application field, mainly used in packaging materials, artificial leather, plastic products, etc. Soft products and hard products such as profiled materials, pipes, plates, and agricultural water-saving equipment are the key chemical building materials recommended by the state.
Listed companies in the industry are optimistic about the PVC market. According to the "Investor Relations Activity Record" disclosed by Zhongtai Chemical on February 24, 2021, due to the impact of the epidemic in 2020, the operating rate of foreign companies is low, and foreign orders are gradually shifting to China. PVC and PVC products in the fourth quarter Export volume reached its peak and social inventories reached historical lows. At the same time, market prices were gradually rising. In addition, foreign countries were affected by the Japanese earthquake and the Texas cold wave. North American PVC production capacity was forced to suspend production due to force majeure. The global supply gap will increase in the future, which is generally optimistic. PVC market quotations. Sanyou Chemical stated in the "Investor Relations Activity Record" disclosed on March 3, 2021 that the spot price has been rising recently, driven by futures, especially in foreign countries affected by cold wave weather, export demand has increased, and PVC prices have steadily moved up. In the short term, the boom is expected to continue.
"The tightening of PVC supply and demand in the first half of 2021 will not change. Domestic and overseas demand will gradually resume superimposing the supply side. Affected by energy consumption policies, there may be supply shortages, and PVC prices will continue to rise." Caixin Securities Director Zhou Ce accepted the "Securities "The Daily" reporter said in an interview.
Link to this article: PVC prices move up steadily, up 18.71% in the last 30 days
Reprint Statement: If there are no special instructions, all articles on this site are original. Please indicate the source for reprinting:https://www.cncmachiningptj.com/,thanks!
---
PTJ® provides a full range of Custom Precision cnc machining china services.ISO 9001:2015 &AS-9100 certified. Large scale machining Manufacturer of medical bags, providing 3D design, prototype and global delivery services. Also offering hard cases, semi-hard EVA, soft-sewn cases, pouches and more for OEMs. All cases are made custom according to specifications with infinite combinations of materials, molds, pockets, loops, zippers, handles, logos and accessories. Shockproof, water-resistant and eco-friendly options. Medical parts, emergency response, Electronic parts, corporate, education, military, security, sports, outdoors and construction industries. Services include case concept consultation, 3D design, prototyping,rototyping,CNC Drilling Services and manufacturing.Tell us a little about your project's budget and expected delivery time. We will strategize with you to provide the most cost-effective services to help you reach your target,You are welcome to contact us directly (

[email protected]

) .