Recently, Rob Stier, senior director of petrochemicals at S&P Global Platts Analytics, said: "As capacity returns to the market, supply will increase, and demand is unlikely in the short term. There is a strong recovery, so polyethylene prices in the global market will be under pressure in 2021."
Because in addition to the return to normal production of polyethylene plants in southwestern Louisiana and southeastern Texas in the United States, a large number of new polyethylene production capacity in Asia is also ready at any time. Put into production. On the demand side, although global polyethylene demand remained elastic to a large extent during the epidemic, since most regions have not yet completely escaped the epidemic, the overall weak demand is expected to continue relative to the level of demand before the epidemic.
Asia needs to press the pause button
In Asia, about 5 million tons/year of new polyethylene production capacity will be put into production before the end of 2021, but some production capacity may be delayed. Although the new capacity may cause oversupply in the market, sources say that idle and inefficient old devices and the decline in the global polyethylene device operating rate may balance the market.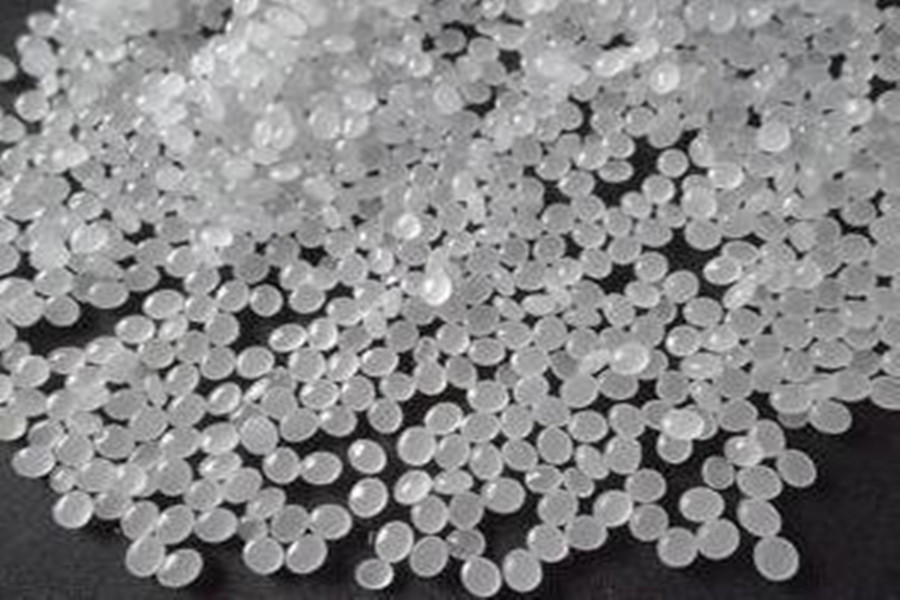 Sources predict that the growth of polyethylene demand in Asia will stagnate in the first half of 2021. However, data from S&P Global Platts Energy Information shows that the demand for polyethylene is expected to increase by 4 million tons in 2021. According to Platts Analytics, the demand for polyethylene in Asia is expected to reach about 61 million tons per year in 2021. Based on this demand data, it is estimated that the polyethylene production gap in Asia will be 18 million tons in 2021. The ethylene (HDPE) production gap is over 8 million tons, the linear low-density polyethylene (LLDPE) production gap is 6 million tons, and the low-density polyethylene (LDPE) production gap is 4 million tons.
Next year, polyethylene demand in the Asian packaging, consumer and healthcare markets is expected to remain strong. However, under the influence of declining exports of manufactured goods and cash flow problems, polyethylene demand in other areas may still be weak, which makes the overall speed of the recovery of polyethylene demand uncertain next year. Traders said that the economic stimulus measures introduced by various governments are weakening, and the import demand for plastic products in Europe and the United States is unlikely to recover early next year. Demand will not return to normal until the third quarter of next year at the earliest.
The outlook for the U.S. market remains uncertain
Participants in the US polyethylene market expect that as more epidemic-related shutdowns or restrictions affect the economy, polyethylene prices will weaken in the short term. A polyethylene export supplier said: "It is difficult to accurately point out, but I think that in the new year, we will continue to reduce the price of polyethylene products, and again start large-scale exports to overseas markets to alleviate the domestic oversupply. Dilemma."
After repeatedly postponing the start-up time, in the fourth quarter, South Africa's Sasol and Formosa Plastics America's LDPE units in the United States were finally put into production, and plans to comprehensively increase polyethylene exports in the first half of next year. Together, these two LDPE devices will increase the production capacity of 820,000 tons per year. Sources said that as the United States is seeking to resolve domestic excess supply and compete in foreign markets, it is expected that polyethylene prices and profit margins in the United States will be under pressure. Steele of Platts Analysis said: "The United States will once again become a major polyethylene exporter and will have to lower prices to sell to the international market."
Market analysts said that next year US polyethylene producers are expected to increase production, while domestic demand shows no signs of recovery in the short term, and overseas markets are also facing competitive pressure. In this case, the U.S. polyethylene profit rate will still fall.
Weak demand in Europe and tighter supply
Next year, the European polyethylene market is expected to be adversely affected by weak demand and tight supply expectations, and polyethylene prices will remain stable. Polyethylene downstream processing companies and some traders believe that under the anticipation of restrictive measures in the second wave of the epidemic, rising unemployment and deteriorating macroeconomic conditions, polyethylene demand will weaken, and therefore higher polyethylene prices will be obtained. Discount.
At the same time, the long-term damage caused by the hurricane in August still restricts polyethylene production and exports. European producers fill this gap by exporting polyethylene to Asia, Latin America and Turkey. The reduction in European supply and the more attractive net export earnings for these markets have enabled European domestic producers to maintain export volumes at better prices than domestically, thereby further tightening the supply of polyethylene in the European market. Nevertheless, market sources admitted that the current polyethylene price in the European market is already the lowest in the world, and the price cannot be lower.
Link to this article: Oversupply of polyethylene is difficult to get rid of
Reprint Statement: If there are no special instructions, all articles on this site are original. Please indicate the source for reprinting:https://www.cncmachiningptj.com/,thanks!
---
PTJ® provides a full range of Custom Precision cnc machining china services.ISO 9001:2015 &AS-9100 certified. Large scale machining Manufacturer of medical bags, providing 3D design, prototype and global delivery services. Also offering hard cases, semi-hard EVA, soft-sewn cases, pouches and more for OEMs. All cases are made custom according to specifications with infinite combinations of materials, molds, pockets, loops, zippers, handles, logos and accessories. Shockproof, water-resistant and eco-friendly options. Medical parts, emergency response, Electronic parts, corporate, education, military, security, sports, outdoors and construction industries. Services include case concept consultation, 3D design, prototyping,rototyping,CNC Drilling Services and manufacturing.Tell us a little about your project's budget and expected delivery time. We will strategize with you to provide the most cost-effective services to help you reach your target,You are welcome to contact us directly (

[email protected]

) .