A group of researchers working at the Ulsan National Institute of Science and Technology have created a new type of ink that can be used to print miniature 3D generators. In their paper published in the journal Nature Electronics, the group described the development of their new ink.
Thermoelectric devices can generate electricity by using heat that moves from the hotter part to the colder part in the material. Scientists have been looking for ways to make thermoelectric devices to power devices such as wireless sensors. In theory, they can be powered by taking advantage of natural rapid temperature changes, such as when the morning light suddenly starts to shine on a cool, dark surface.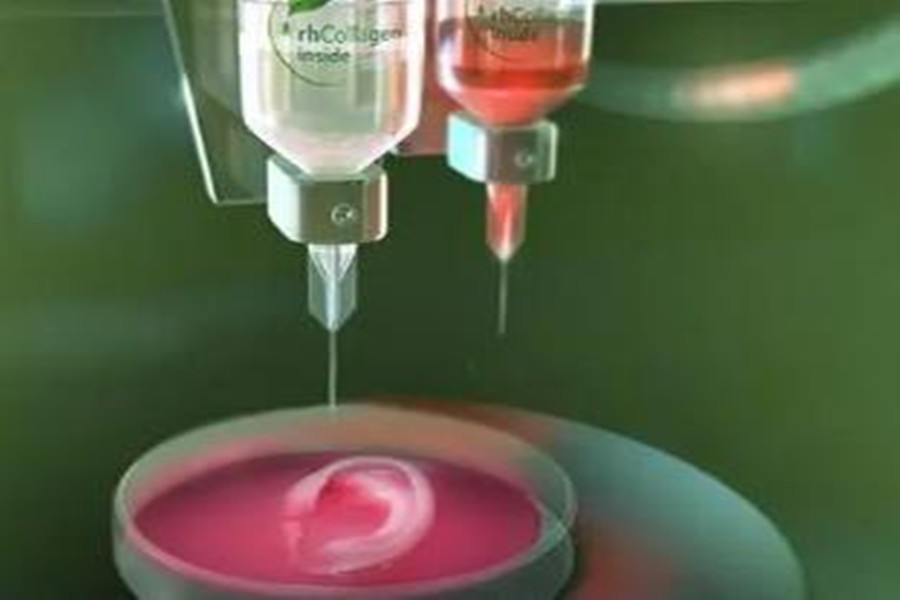 As the researchers pointed out, micro-thermoelectric devices are a means of obtaining electrical energy from a thermal system. However, making them commercially viable has always been problematic. They believe that existing technologies are costly and most of them are in the form of two-dimensional films, which limits the types of possible applications. In this new work, researchers are trying to find a way to create generators using 3D printing.
Researchers realized that printing micro-generators requires the development of a new type of ink. They first studied the properties of existing inks, paying particular attention to their colloidal rheology, which involved studying the correlation between the size and distribution of charged particles. They found that smaller particles and particles gathered in narrow distribution channels produce higher viscosity. They also found that controlling the surface oxidation of thermoelectric particles can reduce the so-called shielding effect caused by additives. The end result is improved rheological properties.
Using this knowledge, the researchers created an ink that can be used to print tiny pillars (1.4 mm high and less than 0.5 mm in diameter) on top of silicon chips. Then they used their technology to print multiple columns on the chip and found that it could be used as a thermoelectric device, just heating one side of it while cooling the other side. They found that the power density of the device was 479.0 μW cm –2-enough to power a tiny wireless sensor.
Link to this article: New ink can realize printing micro 3D generator
Reprint Statement: If there are no special instructions, all articles on this site are original. Please indicate the source for reprinting:https://www.cncmachiningptj.com/,thanks!
---
PTJ® provides a full range of Custom Precision cnc machining china services.ISO 9001:2015 &AS-9100 certified. 3, 4 and 5-axis rapid precision CNC machining services including milling, sheet metal to customer specifications,Capable of metal & plastic machined parts with +/-0.005 mm tolerance.Secondary services include CNC and conventional grinding, laser cutting,drilling,die casting,sheet metal and stamping.Providing prototypes, full production runs, technical support and full inspection.Serves the automotive, aerospace, mold&fixture,led lighting,medical,bicycle, and consumer electronics industries. On-time delivery.Tell us a little about your project's budget and expected delivery time. We will strategize with you to provide the most cost-effective services to help you reach your target,Welcome to Contact us (

[email protected]

) directly for your new project.