Recently, the Bureau of Science and Technology and Information Technology of the Rare Earth High-tech Zone has carried out the application for the "Enterprise Youth Science and Technology Innovation '1+1' Action Plan" project.
After the review, it was finally determined that Baotou Rare Earth Research Institute and Baotou Zhongke Yuhang Polishing Material Co., Ltd. ( 7 enterprises and units including Zhongke Yuhang will provide project support. At the beginning of this year, Zhongke Yuhang announced that the company has built a production line with an annual output of 6,000 tons of rare earth polishing powder, breaking the monopoly of foreign companies on the high-end polishing powder market in one fell swoop.
my country's polishing materials urgently need to be high-end
In recent years, as the LCD industry continues to grow, high-performance LCD polishing powders have developed rapidly. Hong Guangyan, a well-known rare earth expert in my country and a professor at the Chinese Academy of Sciences, said that rare earth polishing materials account for a high proportion of the rare earth consumption in industrially developed countries and have been widely used in the polishing of optical glass, liquid crystal glass substrates and touch screen glass cover plates.
Polishing refers to the use of mechanical, chemical or electrochemical methods to reduce the surface roughness of the workpiece to obtain a bright and smooth surface. Chemical and mechanical polishing is currently recognized as an ideal technology to solve the problem of surface planarization.
According to Zhang Hailong, general manager of Yuhang Zhongke, the current domestic use of polishing powder has increased from less than 40 tons in the 1980s to more than 20,000 tons.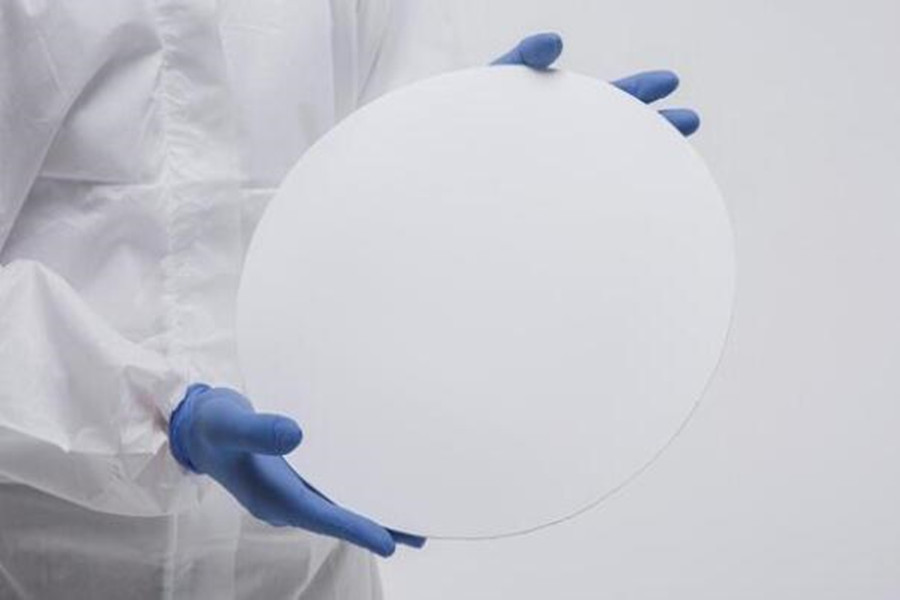 "Currently, polishing powder companies in Japan and South Korea buy low- and medium-grade polishing powders from China as raw materials, and then use their technology to produce high-end polishing powders, which are exported to China, Europe and the United States and other countries, earning high profits. Most of the high-end polishing powders used in China Imported from Japan and South Korea." Wang Hongyan, director of the R&D Department of Yuhang, told reporters.
In order to change the backward situation of rare earth polishing materials, my country has compiled the "Rare Earth Industry Development Plan (2016-2020)" (hereinafter referred to as the "Plan"). The "Plan" clearly pointed out: "It is necessary to develop high-performance rare earth polishing powder and rare earth polishing liquid, and the products reach or approach the international advanced level, and meet the application requirements of liquid crystal, silicon wafer, high-grade glass substrate polishing and other applications."
The policy orientation is very obvious, but the development status of polishing materials in my country is not optimistic. Hong Guangyan introduced that most of my country's rare earth polishing powder production enterprises have simple and backward processes, relatively simple equipment, and different production methods, which are difficult to meet the domestic demand for high-performance rare earth polishing materials.
"Affected by the lag in the production process of rare earth polishing powder in my country, the development of rare earth polishing powder in China is seriously lagging behind in the high-end field, and the development of the rare earth polishing powder industry and downstream industries are also restricted." Hong Guangyan said that in general, the production of rare earth polishing materials The diversified form of the country should be further strengthened.
The role of polishing materials
With the rapid development of the semiconductor industry, the size of electronic devices is getting smaller and smaller, and the requirements for the flatness of the surface of the semiconductor raw material wafer are also getting higher and higher, reaching the nanometer level.
The traditional planarization techniques for wafer surface treatment include heat flow method, rotating glass method, etch-back method, selective deposition, etc., but these can only achieve local planarization and cannot achieve global planarization.
Chemical mechanical polishing (CMP) can not only perform local treatment on the surface of the silicon wafer, but also planarize the entire surface of the silicon wafer. It is currently the only technology that can take into account both global and local surface planarization.
It can flatten uneven areas on the wafer surface. It is a technology that combines chemical and mechanical action, enabling chip manufacturers to continue to reduce the circuit area and expand the performance of lithography tools. The production of each wafer requires multiple CMP polishing of the wafer to be realized.
Market status of CMP polishing materials
Since IBM applied chemical mechanical polishing (CMP) to the manufacture of 4MDRAM chips in 1988, integrated circuit manufacturing processes have gradually relied on CMP technology, mainly due to the miniaturization of device feature dimensions (CD). And the multi-layer wiring introduced by technological upgrading and the emergence of some new materials.
According to SEMI data, from 2014 to 2020, the global CMP polishing materials market has increased from US$1.57 billion to US$2.48 billion, with a compound annual growth rate (CAGR) of approximately 8%. Among them, the domestic CMP polishing material market will be about 3.2 billion yuan in 2020, and the compound growth rate in the past five years will remain at about 10%.
Schematic diagram of typical chemical mechanical polishing:
CMP material industry chain
CMP polishing materials are located in the upstream of the industrial chain, the middle reaches of which are wafer processing and chip manufacturing, and the downstream are terminal applications such as computers, communications, automotive electronics, and industrial control medical.
The equipment and consumables used in the CMP process include: polishing machine, polishing liquid, polishing pad, post-CMP cleaning equipment, polishing end point detection and process control equipment, waste treatment and detection equipment, etc.
Among them, polishing liquid and polishing pad are the core materials of the CMP process, and their value accounts for 49% and 33%, respectively, and their consumption increases with the increase in wafer output and the number of CMP process steps.
With the advancement of technology nodes, the CMP process will face more difficult challenges at 14nm, 10nm, 7nm, 5nm and other more advanced process nodes, and higher technical requirements will be put forward for polishing materials, especially polishing liquids.
Polishing fluid: the decisive factor of CMP technology
The polishing liquid market accounts for 3 to 4% of the entire semiconductor material.
The polishing liquid is a water-soluble polishing agent without any sulfur, phosphorus, and chlorine additives, which mainly plays the role of polishing, lubricating and cooling. It is one of the decisive factors in CMP technology, and its performance directly affects the surface quality of the processed workpiece and the efficiency of polishing processing.
From the perspective of the global market structure of polishing fluids, there are mainly 7-8 major global suppliers.
For a long time, the global chemical mechanical polishing liquid market has been monopolized by American and Japanese companies. The TOP3 of the global polishing fluid industry market are: Cabot has a market share of 33%, Hitachi has a market share of 13%, and Fujimei has a market share of 10%. Among them, Cabot has the highest market share in the global polishing fluid market, but it has dropped from about 80% in 2000 to about 36% in 2019, indicating that the global polishing fluid market is developing in a diversified direction and the regional self-sufficiency rate is increasing.
At present, the proportion of localization is less than 10%, and the demand for localization of polishing liquid is very large. At present, there are dozens of domestic enterprises based on the polishing liquid industry, but most of them produce low-end products, and most of them are still in the 4 inch and 6 inch polishing liquid production stage.
Anji Microelectronics is the only domestic supplier that can provide 12-inch IC polishing liquid. Its products are close to the highest level in the world, and are the first to break foreign technical barriers. The company's top five customers, SMIC, TSMC, Yangtze River Storage, China Resources Microelectronics, and Hua Hong Grace are all global or domestic leading integrated circuit manufacturers.
Cabot predicts that China's polishing fluid market sales will increase from the current 1 billion yuan to 2.9 billion yuan by 2025. The domestic polishing fluid market will grow to a CAGR of 16%, which is much higher than the global average of 6 to 7%. .
Technological innovation to create high-quality polishing materials
With the rapid growth of the global economy, my country's rare earth industry has also developed rapidly, but the application of lanthanum and cerium, which are the main elements of northern light rare earth mines, has not made breakthrough progress, and the prices of lanthanum and cerium products have been hovering at low levels.
"At present, the main application fields of lanthanum and cerium products abroad are still in the glass grinding industry, which can be divided into industrial grinding and civil grinding in terms of subdivision." Wang Hongyan said.
"Developing the downstream technology applications of lanthanum and cerium rare earths, broadening the high-end application fields of rare earths, and promoting the development of my country's semiconductor and information industries are our goals." Zhang Hailong said.
To this end, Inner Mongolia has established a rare earth polishing material development and industrialization project, which determines the basic method for preparing high-performance cerium oxide polishing materials using rare earth carbonate as raw materials, and adding appropriate auxiliary materials to improve the polishing materials in the process The surface characteristics and sphericity of, plus appropriate post-treatment and surface modification methods to prepare a new high-performance cerium oxide polishing material with excellent polishing performance.
Wang Hongyan introduced that they undertook and completed this project, using the precursor powder selective spheroidization technology for the first time to control the surface potential of the particles and improve the morphology and dispersion of the powder. They used water and cerium carbonate directly as raw materials, modified them by mechanochemical reaction, and added inert salts to prepare 20-50 nanometer high-performance abrasive materials, which are low-cost, easy to operate, and have broad industrialization prospects.
At present, the first phase of the project has an investment of 120 million yuan, covers an area of 40 acres, and has an annual production capacity of 6,000 tons of polishing powder for two fully automatic production lines. It is estimated that the output value will exceed 180 million yuan and the profit will exceed 6 million yuan. "This also marks the official entry of my country's high-end rare earth polishing materials into the international market, and the sales area has expanded to the United States, Japan, South Korea, Egypt, Malaysia and other countries." Zhang Haijun said.
Link to this article: my country's polishing materials are in urgent need of high-end, technological innovation is king
Reprint Statement: If there are no special instructions, all articles on this site are original. Please indicate the source for reprinting:https://www.cncmachiningptj.com/,thanks!
---
PTJ® provides a full range of Custom Precision cnc machining china services.ISO 9001:2015 &AS-9100 certified. 3, 4 and 5-axis rapid precision CNC machining services including milling, sheet metal to customer specifications,Capable of metal & plastic machined parts with +/-0.005 mm tolerance.Secondary services include CNC and conventional grinding, laser cutting,drilling,die casting,sheet metal and stamping.Providing prototypes, full production runs, technical support and full inspection.Serves the automotive, aerospace, mold&fixture,led lighting,medical,bicycle, and consumer electronics industries. On-time delivery.Tell us a little about your project's budget and expected delivery time. We will strategize with you to provide the most cost-effective services to help you reach your target,Welcome to Contact us (

[email protected]

) directly for your new project.