In recent decades, the world has gradually become digitized, and the pace of change is also accelerating. The changes in products and industries are unrecognizable. The rapid spread of digital technology in all areas of society has proved the benefits of digital technology. The core of these new technologies is the management of data flow, whether it is to optimize the manufacturing process, or to help people complete daily tasks, or even to make them fully automated.
The automotive industry is no stranger to digitalization, and it brings special intellectual property (IP) challenges. Initially, intellectual property conflicts occurred between rival car innovators, and solutions such as cross-licensing intellectual property rights were relatively easy to reach agreement and cost-effective. However, recently, non-practicing entities (entities that do not intend to manufacture or sell inventions covered by intellectual property rights) have purchased intellectual property rights for the sole purpose of obtaining royalties from automobile companies. The digitization of the automotive industry, the wave of innovation in the field of automotive data communications, and the demand for IP have exacerbated the frequency of such cases.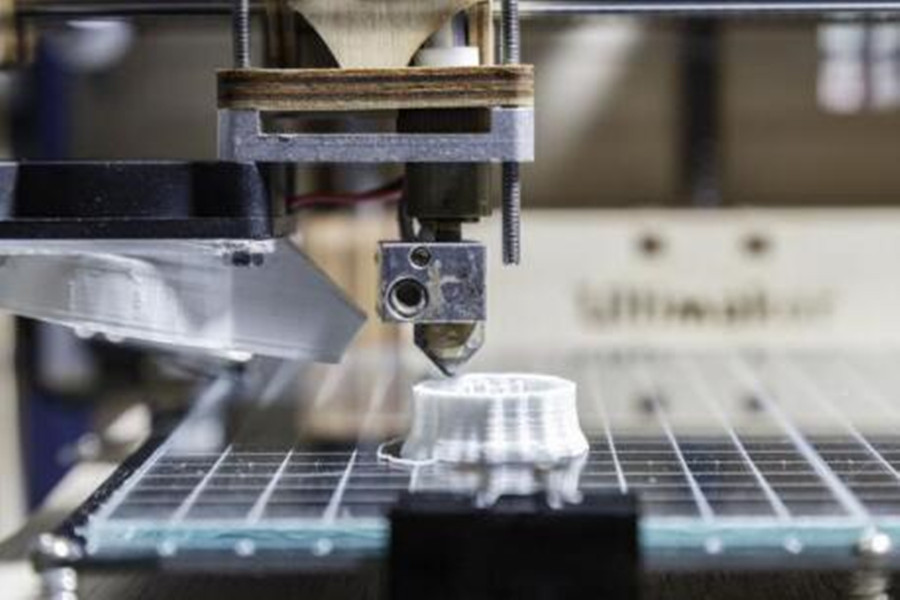 The next intellectual property challenge facing the automotive industry is likely to come from the technology that the industry has played an important role in promoting additive manufacturing. For the automotive industry, the technological advantages of additive manufacturing are no secret. The automotive industry is leading the way in developing and realizing the opportunities provided by this technology. Additive manufacturing can not only make auto parts that have been impossible to make so far, but also make parts that are far superior to traditional manufacturing. In addition to the technological advancements brought about by 3D printing, the distributed manufacturing brought about by 3D printing is also conducive to improving the supply chain. Especially in the spare parts market, related spare parts can be manufactured at the required time and place, avoiding the need for spare parts inventory and eliminating delays related to delivery.
Nevertheless, the additional manufacturing threats faced by intellectual property investment portfolios have not been fully addressed. The next few decades may be characterized by legal cases. Innovators who have not formulated corresponding intellectual property strategies have found that their investment portfolios are not suitable for 3D printing. Used in the world. Ironically, it is the opportunity provided by additive manufacturing that makes this technology vulnerable to future intellectual property risks.
Additive manufacturing promotes the development of distributed manufacturing models, which has great potential for breaking traditional intellectual property strategies. Traditional intellectual property portfolios tend to focus protection on manufacturing countries and major markets, and seek protection of physical products. Prior to this, there were few reasons for seeking protection of intellectual property rights in the market and region. However, in an era of 3D printing, this may leave many countries unprotected.
There are very few problems with 3D printed products and local sales of 3D printed products. In addition to losing market share due to 3D printing infringement, producing 3D printing fakes can also damage the reputation of innovators. For example, auto parts of a certain brand are manufactured using 3D printing. The original manufacturer will work to ensure that product performance meets strict specifications. However, the replicator of the digital twin using the product may not have the expertise to use the digital twin to provide consistent performance parameters for the product. If underperforming products enter the market as original parts, the reputation of the innovator may be damaged.
Intellectual property laws were formulated long before people realized the opportunities and risks brought about by digitalization. However, by 2021, in many countries, intellectual property protection focusing only on the physical manifestations of products will not be suitable for preventing the spread of digital versions of products.
The European Patent Office and elsewhere are increasingly raising questions about whether existing intellectual property laws can meet this challenge.
Although people recognize the need to make some changes to existing legislation, in general, if the way the law is used reflects the new threat of 3D printing infringement, then the law is deemed to be in line with its intended purpose. Therefore, although this law is basically reasonable in predicting the challenges of 3D printing, if automakers are to stay ahead, they must change best practices. If intellectual property practitioners are not familiar with the risks posed by 3D printing and adjust their practices accordingly, they may find that their intellectual property portfolio is not suitable for use in the near future.
Since 3D printing patent holders are not suitable for traditional 3D printing patent holders, 3D printing companies may find that more 3D printing patent holders are not suitable for 3D printing. Although some manufacturers may believe that, at least for now, 3D printing is not suitable for mass production, but the development of 3D printing technology in the past 20 years clearly shows that it is unsafe to assume that it will still be so in the next 20 years. Once intellectual property rights are created, it is difficult to cover this issue. Therefore, the intellectual property protection created today must anticipate the challenges of 3D printing, as well as other challenges that may arise in the coming decades.
Today, if the intellectual property rights that can withstand the test of the future cannot be realized, tomorrow it is possible to realize the fact that in the digital world, intellectual property is often the company's most valuable asset and may not be properly protected. For companies that derive considerable value from their intellectual property investment portfolios, lowering the valuation of some of their investment portfolios may have an adverse effect on the company's value. The tools to build adequate protection now exist, and it is time to use them.
Similarly, there are other paradigm shifts in the digital market and intellectual property law, such as the initial challenge of network equipment patent protection, and the difficulties faced by the music industry when streaming media becomes mainstream. Now we see a similar dynamic in 3D printing, and some industries have been affected by this dynamic, such as the medical device industry (that is, the unlicensed ventilators printed at the beginning of the European coronavirus epidemic).
Link to this article: 3D printing has triggered a dispute over intellectual property rights. Is it good or bad?
Reprint Statement: If there are no special instructions, all articles on this site are original. Please indicate the source for reprinting:https://www.cncmachiningptj.com/,thanks!
---
PTJ® provides a full range of Custom Precision cnc machining china services.ISO 9001:2015 &AS-9100 certified. Large scale machining Manufacturer of medical bags, providing 3D design, prototype and global delivery services. Also offering hard cases, semi-hard EVA, soft-sewn cases, pouches and more for OEMs. All cases are made custom according to specifications with infinite combinations of materials, molds, pockets, loops, zippers, handles, logos and accessories. Shockproof, water-resistant and eco-friendly options. Medical parts, emergency response, Electronic parts, corporate, education, military, security, sports, outdoors and construction industries. Services include case concept consultation, 3D design, prototyping,rototyping,CNC Drilling Services and manufacturing.Tell us a little about your project's budget and expected delivery time. We will strategize with you to provide the most cost-effective services to help you reach your target,You are welcome to contact us directly (

[email protected]

) .