Zhejiang's Photovoltaic Capacity May Exceed 27,500MW in 2025
Details

Category: tungsten's News
Published on

Tuesday, 06 July 2021 23:58
In the 14th Five-Year Plan for Renewable Energy Development, Zhejiang Province states that the installed capacity of renewable energy will exceed 50 million KW. and reach more than 36% by the end of 2025. Among them, the capacity of wind power will reach more than 6.4 million KW, and the newly installed capacity will be more than 4.5 million KW.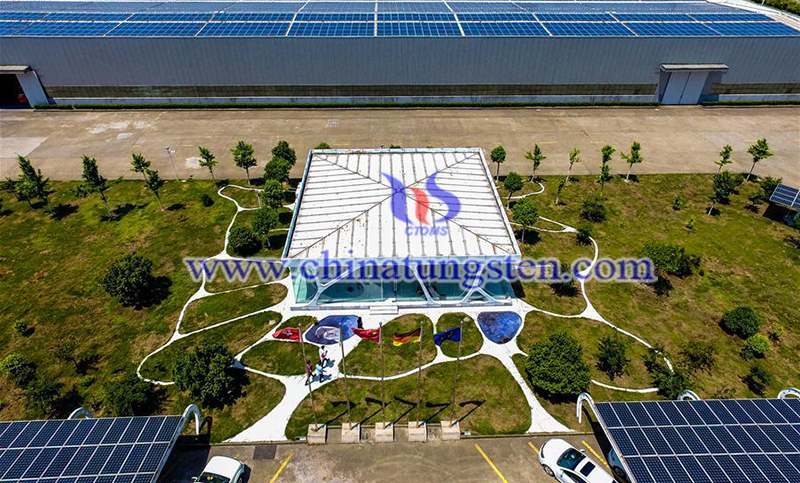 The installed capacity of photovoltaics will reach over 27.5 million KW, and the newly installed capacity will be over 12 million KW. Among them, the distributed type will exceed 5 million KW, and the centralized type will exceed 7 million KW. This implementation will not only help increase the amount of rare earth permanent magnet materials but also increase the demand for tungsten.
Aim to achieve 'carbon neutrality', all provinces and cities in China are going to adopt measures to reduce carbon emission, to develop low-carbon industries and promote the low-carbon transformation of the economic structure.
From the perspective of carbon reduction in power generation, China commits to expand the consumption of zero-carbon fuel power generation such as solar, wind power, and nuclear power. Compared with nuclear power generation, solar, and wind power generation are more likely to achieve carbon neutrality, because nuclear power meets cost and technical issues.
On December 12, 2020, President Xi Jinping stated that the installed capacity of wind power and solar power totally will reach 1.2 billion KW or more in our country by 2030. By the end of 2020, the cumulative installed capacity of photovoltaic power generation reached 253 million KW, a yearly increase of 23.5%. It could imagine that China's photovoltaic power generation industry has great investment value.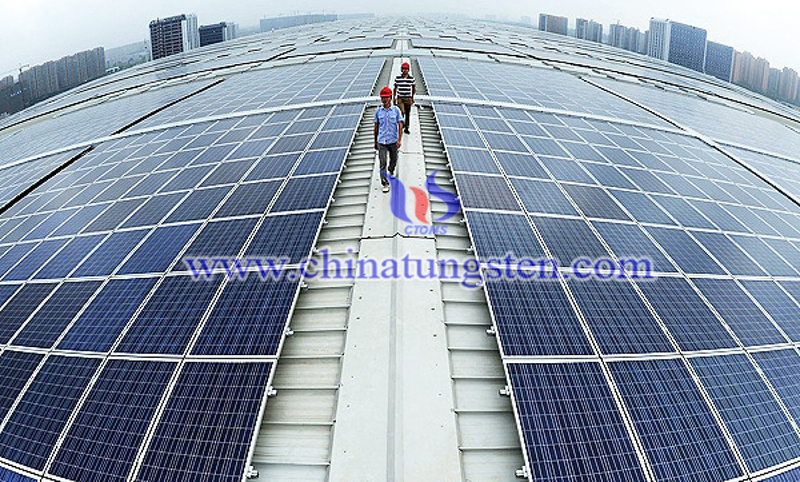 Photovoltaic power generation refers to a technology that uses the semiconductor to convert light energy into electrical energy. Solar cells are the critical component. At present, most solar cells are made of silicon with the surface applicated with tungsten
Besides, with the continuous maturity of science and technology, researchers have also found tungsten diselenide (WSe2) is an ideal energy storage material for next-generation solar cell-diodes. WSe2 produces less heat. And it has outstanding electronic characteristics and strong photoelectric conversion ability. Except for WSe2 in the photovoltaic field, tungsten oxide has also become the main raw material for photovoltaic positive silver, due to its excellent electrical conductivity.
Therefore, the demand for tungsten will have a rapid growth in the future driven by the development of the photovoltaic field.