USA Rare Earth LLC Receives $50 Million Funds
Details

Category: tungsten's News
Published on

Wednesday, 09 June 2021 09:50
USA Rare Earth LLC now has funds to improve the economic and design parameters of the Round Top Project, complete the test of a rare earth separation pilot plant in Colorado, and establish a demonstration plant to produce single rare earth in Texas, according to foreign media reports.
USA Rare Earth recently completed a financing of 50 million US dollars, and has funds to make significant progress in the United States to implement its rare earth ore-to-magnet strategy.
At the forefront of this strategy is Texas's Round Top Mountain Heavy Rare Earth / Lithium / Critical Mineral Project. The American Rare Earth Corporation recently exercised its option to acquire an 80% stake in the joint venture from Texas Mineral Resources.
Located in the Texas desert, about 85 miles southeast of El Paso, Round Top is a large rare earth project that also happens to be rich in lithium and 10 other minerals that are considered vital to the United States.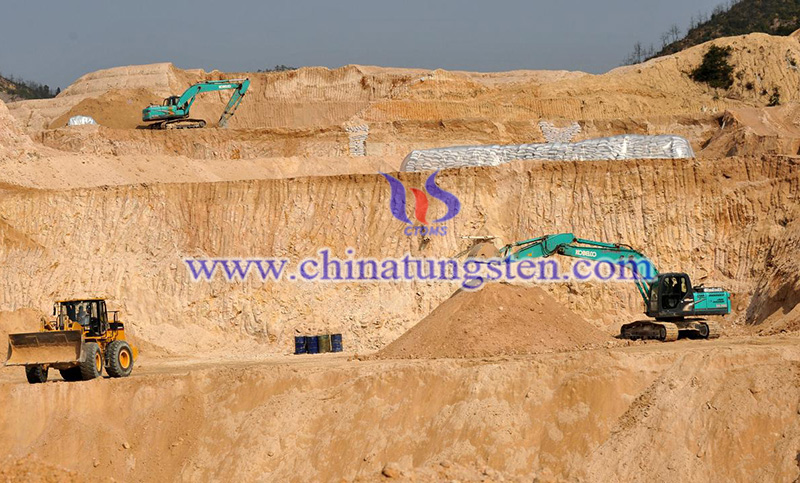 A preliminary economic assessment completed in 2019 outlines Round Top's plan to produce 2,212 tons of rare earth per year, including a healthy supply of all six permanent magnet rare earth oxides. After reaching full capacity, the output includes more than 200 tons of dysprosium, 180 tons of neodymium, 67 tons of praseodymium, 65 tons of gadolinium, 65 tons of samarium and 23 tons of terbium.
In addition, the mines summarized in the PEA will produce about 10,000 tons of lithium each year, which will help fill the ever-expanding electric vehicle battery market.
According to current calculations, the reserves of the Round Top deposit are sufficient to supply rare earths, lithium and other key minerals at this rate for more than a century.
USA Rare Earth now has funds to complete the prefeasibility study, which will further improve the economic and design parameters outlined in the PEA, and a pilot plant can be built later this year. The plant will include test heap leaching pads and a continuous ion exchange process that is being piloted in Colorado. It is expected to support final feasibility studies and approvals and produce representative materials for evaluation by potential customers.
Pini Althaus, CEO of USA Rare Earth LLC, said: "The acquisition of funds to complete the Round Top DFS project is an important milestone for the company, the project and the United States." "The pilot plant will inform us of the detailed engineering plan and provide representative samples of products to support the undertaking agreement with customers. This will allow us to accelerate the production of Round Top and provide necessary materials for electric vehicles and advanced manufacturing, including basic materials for chips, semiconductors and 5G."
The Round Top joint venture has obtained a building drainage permit from the Texas Environmental Quality Commission and has begun mining 20,000 metric tons of bulk samples to provide materials for feasibility studies and demonstration plants.
The separation of rare earths in Texas will be an important step in the rare earth supply chain in the United States. The rare earth in the United States has been committed to adding rare earth magnets.
USA Rare Earth Magnets is a wholly-owned subsidiary of USA Rare Earth LLC headquartered in New York. It has received all the funds to re-entrust a sintered rare earth permanent magnet manufacturing system. USA Rare Earth Magnets will be able to produce powerful neodymium iron boron permanent magnets for use in electric vehicles, wind turbines and a range of high-tech equipment.