Taruga Unearths High-Grade Rare Earths in South Australia
Details

Category: tungsten's News
Published on

Saturday, 28 August 2021 22:53
Taruga Minerals, a young exploration company listed on the Australian Stock Exchange, has delivered a variety of high-grade rare earths in its Mt Craig copper mine project in South Australia, and has also discovered other key battery metals such as lithium, scandium and vanadium. The total rare earth oxide or "TREO" reached 1,059 ppm, and the copper mine's Mt Craig added a new dimension.
The potential of Mt Craig's copper mine is also reflected in the company's continued exploration work in the Wyacca prospect in the northern part of the tenure. Recent and past drilling intercepts include 11m copper content.
However, it now appears that Mt Craig may also be awash with other minerals, namely rare earths and other key battery metals in the Morgan's Creek exploration area in the southern part of the land.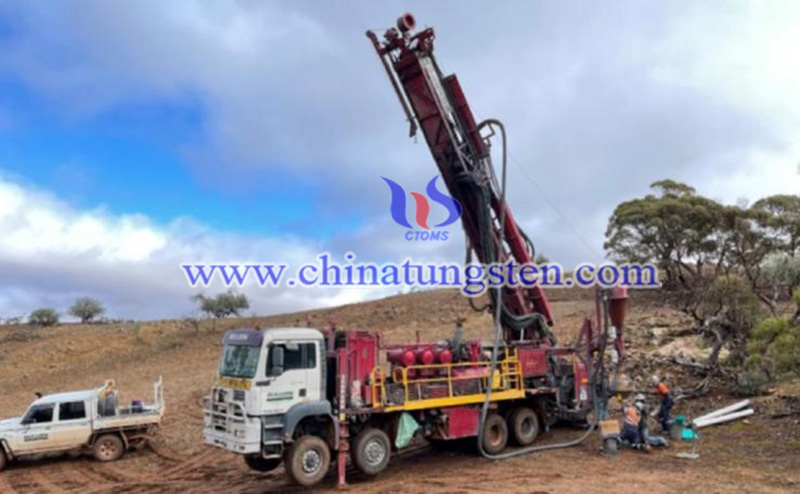 Other drilling results include an increase in the TREO concentration at 29m from 22m to 501 ppm, and an increase in the lithium oxide concentration at 15m from 6m to 0.16%. The 1m high-grade interval of 2,905 ppm TREO was also returned in the same hole.
Drilling also found extensive and shallow low-grade rare earth, copper and silver mineralization, including a 110m thick 276 ppm TREO measured from only 3m downhole.
Taruga said that the rare earth mineralization at Morgans Creek is rich in heavy rare earth oxides (HREO), critical rare earth oxides (CREO), and light rare earth oxides (LREO)."
Management stated that Morgan's Creek's preliminary rare earth results contained high concentrations of elements that are essential for high-value batteries and magnets used in the emerging electric vehicle industry, including the average content of 21% neodymium and praseodymium, 24% CREO and 18% HREO.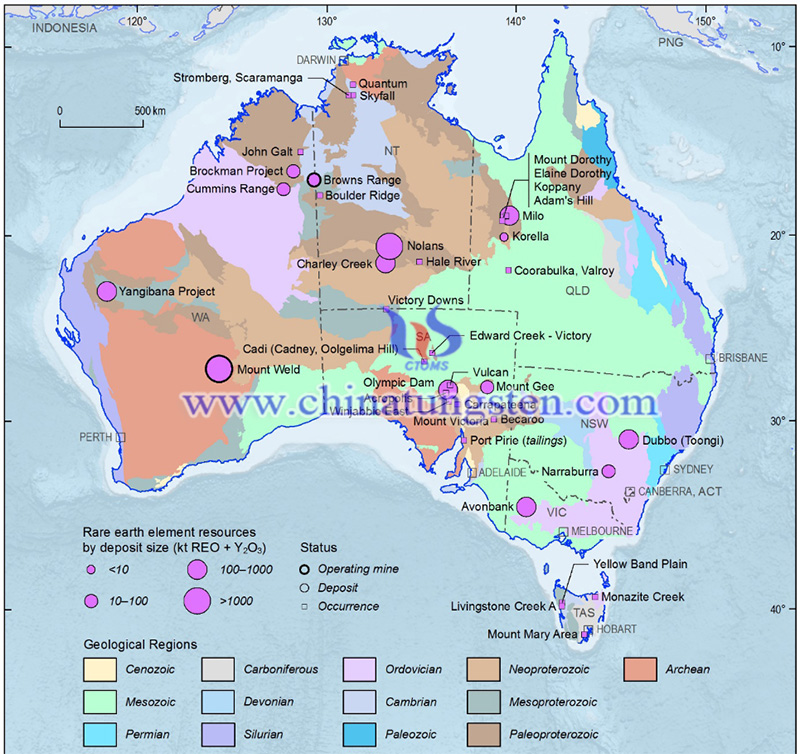 In addition, Taruga stated that the grade and thickness of certain acquisitions are comparable to those of ASX's listed counterparts focusing on rare earths.
Recently, the market value of Australia Rare Earth Corporation, a listed company, exceeded 100 million US dollars. It obtained a large number of minerals from the Koppamurra project in South Australia, including 1,471ppm TREO 3m and 874ppm TREO 5m. The project has 40 million tons of resources of approximately 725ppm TREO.
However, Taruga believes that Morgan's Creek also has additional mineralization of copper, lithium, vanadium, zinc, strontium, silver and scandium, which may even make it stand out from its peers.
The company is now ready to test again in Wyacca and Morgan's Creek in the next few days.
Taruga drilling has shown the potential for copper-rich mineralization of Mt Craig. The project now has many valuable key metals that are vital to the global green power revolution.