Neodymium Oxide Price – June 24, 2021
Details

Category: tungsten's News
Published on

Thursday, 24 June 2021 15:23
China rare earth market as a whole shows a mixed pattern on June 24, 2021. Under the circumstance that downstream users are not very motivated to receive goods, the prices of some mainstream products have declined.
For example, neodymium oxide price has dropped to about 470,000 yuan/ton, but it is still relatively high. The main reasons for the slight increase in the prices of a few products are as follows: first, the early market prices have dropped all the way, forcing many suppliers to increase their profit awareness; second, due to the high temperature and rainy weather and the arrival of the maintenance season, some rare earth smelting companies are forced to produce output, which is conducive to price increases.
The listing price of Southern Rare Earths this week shows that the listing price of samarium oxide is 1.25-13,000 yuan/ton; europium oxide price is 200,000-202,000 yuan/ton; gadolinium oxide price is 187,000-190,000 yuan/ton, and the average price is increased by 2,000 yuan/ton. The listing price of terbium oxide is 6.4 to 6.5 million yuan/ton; dysprosium oxide is 2.35 to 2.4 million yuan/ton; holmium oxide is 640 to 660,000 yuan/ton, and the average price is reduced by 15,000 yuan/ton.
Prices of rare earth products on June 24, 2021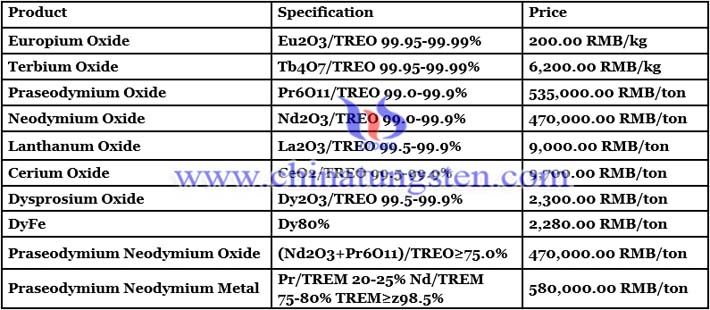 Picture of cerium oxide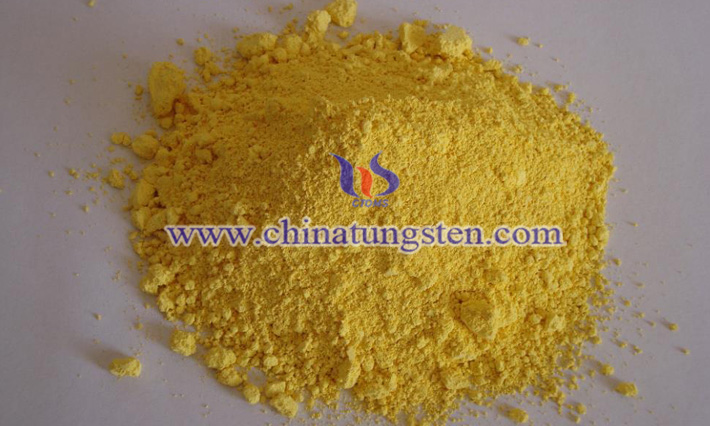 Follow our WeChat to know the latest tungsten price, information and market analysis.