ME2C Environmental Completes Preliminary Testing of Rare Earth Technology
Details

Category: tungsten's News
Published on

Saturday, 18 September 2021 21:59
Midwest Energy Emissions Corp. (ME2C Environmental) – A leading environmental technology company announced that the Pennsylvania State University's College of Earth and Mineral Sciences has completed the first round of testing of its new rare earth technology.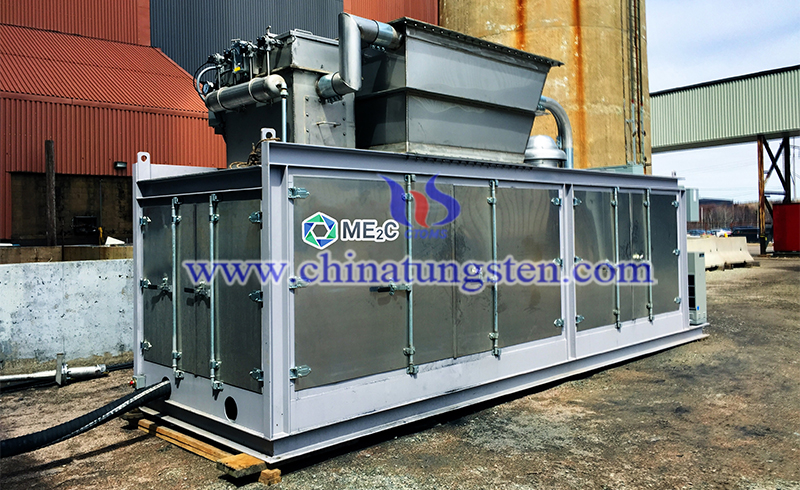 The company previously announced in June 2021 that it had cooperated with Pennsylvania State University to evaluate the capture capacity and regeneration potential of the company's rare earth technology under certain conditions. The company stated that it has achieved exciting results thus far.
'ME2C Environmental CEO Richard MacPherson said: "The preliminary results received by the School of Earth and Mineral Sciences at Penn State University will lead to further testing and development of this emerging technology, with a focus on rare earths and cleanup of coal ash ponds and wastewater from coal-fired power plants."
'We hope that Pennsylvania State University will continue to evaluate the technology's ability to extract certain rare earth elements and its regeneration potential, as well as other factors needed to advance pilot scale testing.
We started this path in collaboration with Dr. Scott Drummond about two years ago, so a careful review of this technology was a well-thought-out plan. We believe that cleaning up coal ash ponds and runoff heavily polluted by cinders is the main environmental problem facing the United States and the energy sector today. We hope to bring cost-effective and environmentally friendly solutions to the market when we enter the early stages of 2022.
MacPherson continued, "As our technology can capture certain rare earth elements, we will continue to evaluate commercial feasibility, including the ability to effectively reuse this adsorbent. As we announced earlier, we hope to be able to promote on-site and pilot scale testing.
The commercialization of this new rare earth technology is very important to the utility industry and environmental leaders (such as EPA Director Michael Regan, who is actively working to implement stricter regulations on coal ash and wastewater), MacPherson said.
ME2C Environmental is a leading environmental technology company that develops and provides patented and proprietary solutions for the global power industry. ME2C's cutting-edge services have been proven to significantly reduce costs and operations compared to currently used methods, achieve emission removal, while maintaining and/or increasing the output of power plants and maintaining the marketability of by-products.