Dysprosium Oxide Price – July 5, 2021
Details

Category: tungsten's News
Published on

Monday, 05 July 2021 19:08
Rare earth market quotation in China: terbium oxide, dysprosium oxide and praseodymium neodymium oxide prices continue to increase in the week began on Monday, July 05, 2021.
In the context of downstream users' high enthusiasm for inquiries and purchases and high difficulty in raw material mining, some mainstream products have appeared tight in supply, which in turn has prompted holders to reluctantly sell and maintain prices. However, due to the serious decline in the price of rare earth products in the early stage, suppliers still face a certain risk of upside-down.
In the news: the US ISM manufacturing PMI fell to 60.6 in June, slightly lower than market expectations, but it remained in the expansion range for 13 consecutive months. ISM said that shortages of workers, short-term work stoppages caused by parts shortages, and difficulty filling vacant positions continue to limit the growth potential of the manufacturing industry.
Prices of rare earth products on July 5, 2021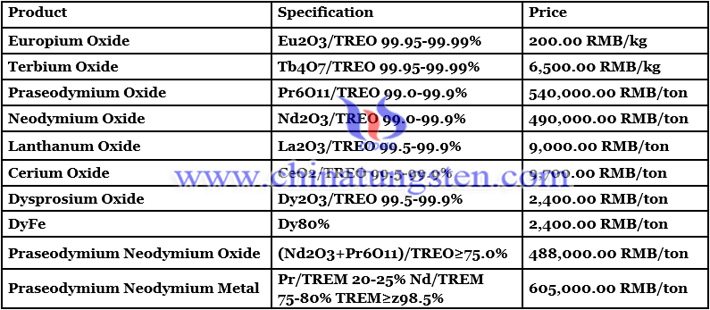 Picture of europium oxide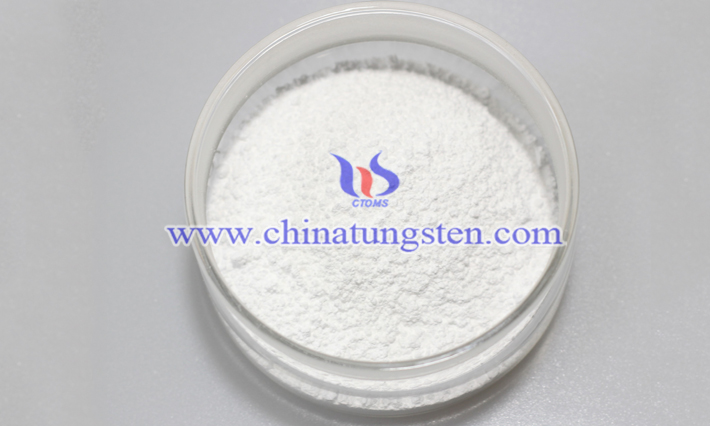 Follow our WeChat to know the latest tungsten price, information and market analysis.