China's Rare Earth Price – October 13, 2021
Details

Category: tungsten's News
Published on

Friday, 15 October 2021 10:45
China's domestic rare earth price as a whole is showing a steady upward pattern on October 13, 2021 because of the increased sentiment of downstream users after the holiday, limited output of domestic rare earth smelting and separation enterprises, and poor performance of the rare earth import market.
Specifically, the first is the arrival of the National Day holiday, which has caused many consumers to delay their purchases. In addition, they are currently in the " golden September and silver October " stage, so the downstream demand has been considerable recently; the second is that electricity consumption in many places is still tight and natural disasters such as Increased mudslides and increased environmental protection efforts have greatly reduced the production speed of some rare-earth enterprises, which in turn is beneficial to the quotation of rare-earth raw materials;
Third, affected by the epidemic, Myanmar's customs will continue to be closed in the short term, which will affect the supply of more than 500 tons of neodymium praseodymium per month, and the medium and heavy rare earths market will be affected more obviously, because the supply of medium and heavy rare earths in Myanmar accounts for about 50%; Fourth, according to the supply and demand situation, domestic indicators are not expected to increase significantly in the future. The output of NdFeB may increase to 40,000 to 50,000 tons per year. In addition, taking into account the constraints of production capacity and environmental protection, it is expected that the future allocation of indicators will favor Northern Rare Earth.
Prices of rare earth products on October 13, 2021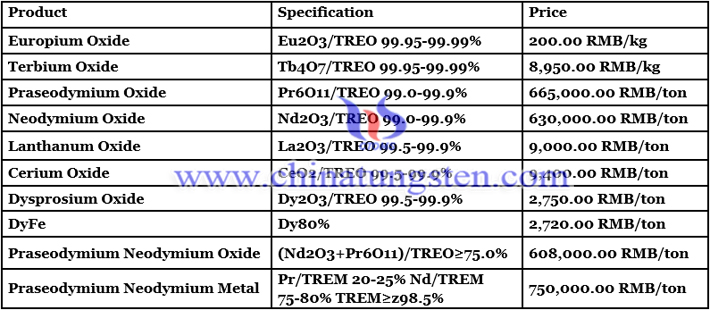 Picture of neodymium oxide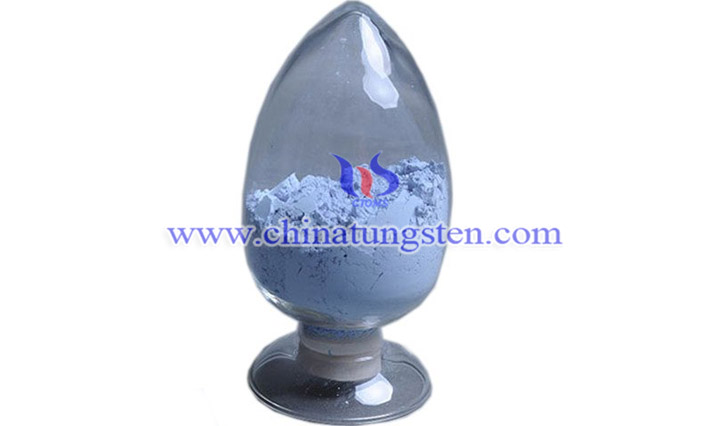 Follow our WeChat to know the latest tungsten price, information and market analysis.