China's Qulong Copper-Molybdenum Mine to Use Autonomous Transport
Details

Category: tungsten's News
Published on

Tuesday, 19 October 2021 11:18
A few days ago, Chinese autonomous transport technology major TAGE Idriver signed a cooperation agreement with Zijin Mining's Tibetan Dragon Copper Company Limited (also known as Tibetan Julong Copper) regarding the development of a driverless transport project at the Qulong open-pit copper-molybdenum mine, the world's highest large-scale commercial mine at 5,455 meters above sea level. For comparison, Everest Base Camp is 5,200 meters above sea level.
The Qulong copper and polymetallic mine is an open-pit mining project under construction in the Tibet Autonomous Region (TAR) of China. Zijin Mining Group is the majority owner and the operator of the project
The project will be a precursor to a large-scale conversion of the mine's mining vehicles using TAGE Idriver's "Kuanggu" or "No Man's Valley" AHS solution, which it says not only offers excellent performance but also proven reliability in extreme environments. TAGE Idriver adds that Zijin Mining and Tibetan Jurong Copper "have strategically planned the unmanned mining area as a whole, of which unmanned transport is an important part."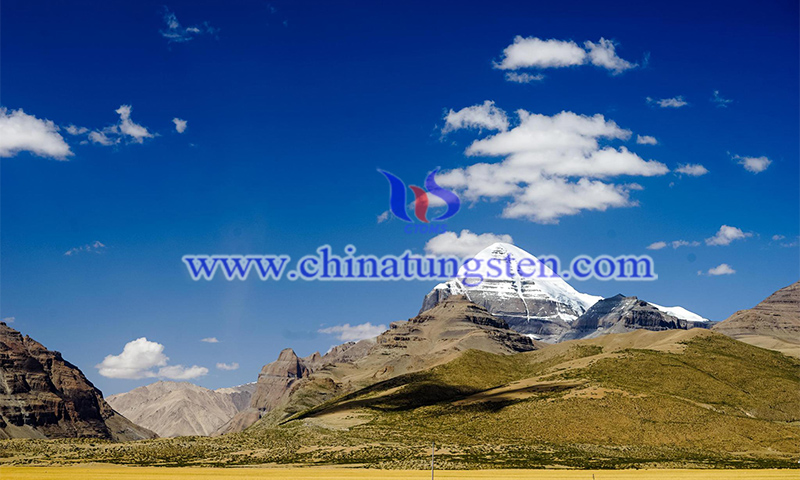 In the pilot phase, TAGE Idriver will complete the autonomous retrofitting of several Inner Mongolia North Transport Co Ltd (NHL) NTE260 236-tonne trucks at the Qulong copper-molybdenum mine and set up an autonomous transport system for open-pit mining, including a 'vehicle road cloud'.
The integrated phase will apply autonomy to more than 150 mining trucks and other vehicles. The technology group said it would fully support Drive Dragon's pilot project and "ensure the smooth implementation of the driverless planning for Zijin Mining and Zanglong Copper, laying a good foundation for future large-scale application."
Drive Dragon is in development to produce 100,000 tonnes of ore per day (Phase 1), but plans to expand operations to 150,000 tonnes per day in Phase 1 and then double to 300,000 tonnes per day in Phase 2.
Production from Phase 1 has now begun and will last for the next eight years. Approximately 847 million tonnes of ore will be mined at 0.42% copper and 0.022% molybdenum. The average stripping rate will be 0.26 tonnes per tonne. Upon completion of the first phase of construction, annual production will reach 165,000 tonnes of copper and 6,200 tonnes of molybdenum.
The second phase of construction will be based on 300,000 tonnes per day of ore processing, and additional facilities will be constructed, including two 150,000-tonne processing plant lines and tailings storage. Construction of the second phase will commence 7-8 years after the start of production from the first phase.
In total, 3.01 billion tonnes of ore at 0.36% copper and 0.021% molybdenum will be utilized at a stripping rate of 0.49. Upon completion of construction, annual production will be 263,000 tonnes of copper and 13,000 tonnes of molybdenum.
The Qulong mine is located approximately 20 kilometers southwest of Mochugonka County in the Gangdis mountain range, which forms part of the Nyingchi Tanggula mountain range and consists mainly of very steep terrain and glacial landforms.
The average altitude of the entire mine area is over 5,000 meters, with the highest mine reaching 5,519 meters above sea level. The mine is only accessible by a single road through Mochukongka County, through which all mining material is required.