China's Domestic Rare Earth Price – September 30, 2021
Details

Category: tungsten's News
Published on

Thursday, 30 September 2021 16:34
China's domestic rare earth price fluctuated within a reasonable range in the last trading week in September, 2021. Affected by the increased market uncertainty this month, the upstream and downstream enterprises of the industry chain entered the market very cautiously, resulting in low market activity and no increase in spot transactions.
The light rare earth market is weak. In the case of rising prices of auxiliary materials and upgrading of energy-saving and curtailment measures, magnetic materials companies basically maintain just-need purchases to reduce the risk of cost upside-down. In this context, the increase in quotations of rare earth suppliers is obviously weak. Currently, the prices of PR ND oxide and PR ND metal are around 597,000 yuan/ton and 740,000 yuan/ton respectively.
In the medium and heavy rare earth market, the supply and demand are generally weak. In order to welcome the National Day, the domestic environmental protection crackdown has increased, coupled with the increase in power-restricted areas and the limited export of Myanmar's rare earth mines, the spot inventory of heavy rare earth products is low, and the upgrading of dual controls and the poor performance of golden September and silver October are the main reasons for the softer demand of magnetic materials companies.
In the news: most of the magnetic materials companies in Guangdong have received power-cut notices, "opening one stop six", "opening two stop five", in some areas "opening four stop three", daily peak hours of electricity consumption (08:00 to 23 :00), stop electricity production. Some magnetic materials companies in Jiangsu received the power-cut notice "open three and stop four", and individual separated companies stopped production after the 15th, resulting in a halving of output this month.
Prices of rare earth products on September 30, 2021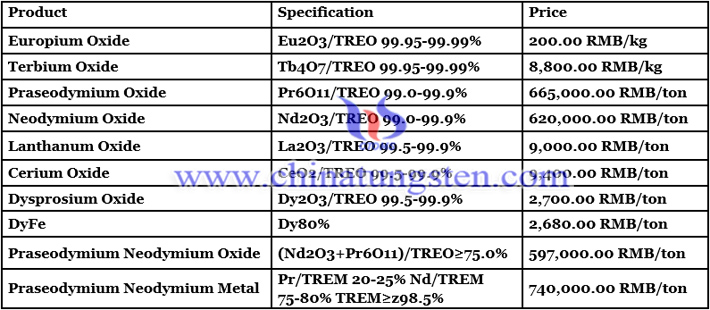 Picture of neodymium oxide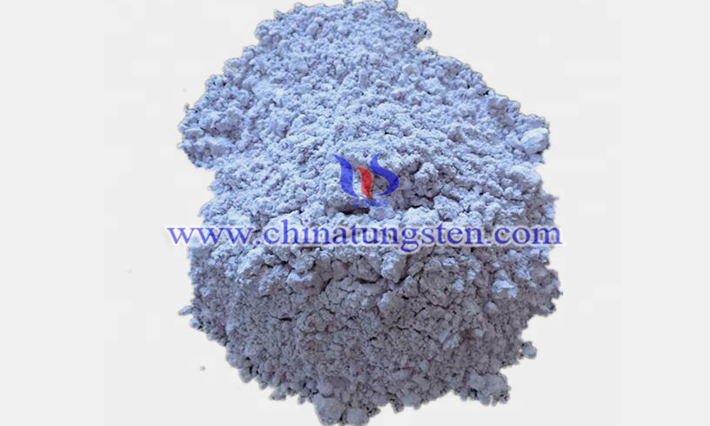 Follow our WeChat to know the latest tungsten price, information and market analysis.